The tusk measures approx 64mm in length including the capping but without the ring.
Nundorite is a unique rock found in the district of Broken Hill made up of aegirine and feldspar. Nundorite is a rock not a mineral.
Nundorite is considered a rare rock and to my knowledge only been found in the one area in New South Wales, Australia.
People like to use nundorite products to assist with soothing and loving thoughts and for protection when travelling over water. Whether it works or not, I don't know.
Price $39.95 plus postage.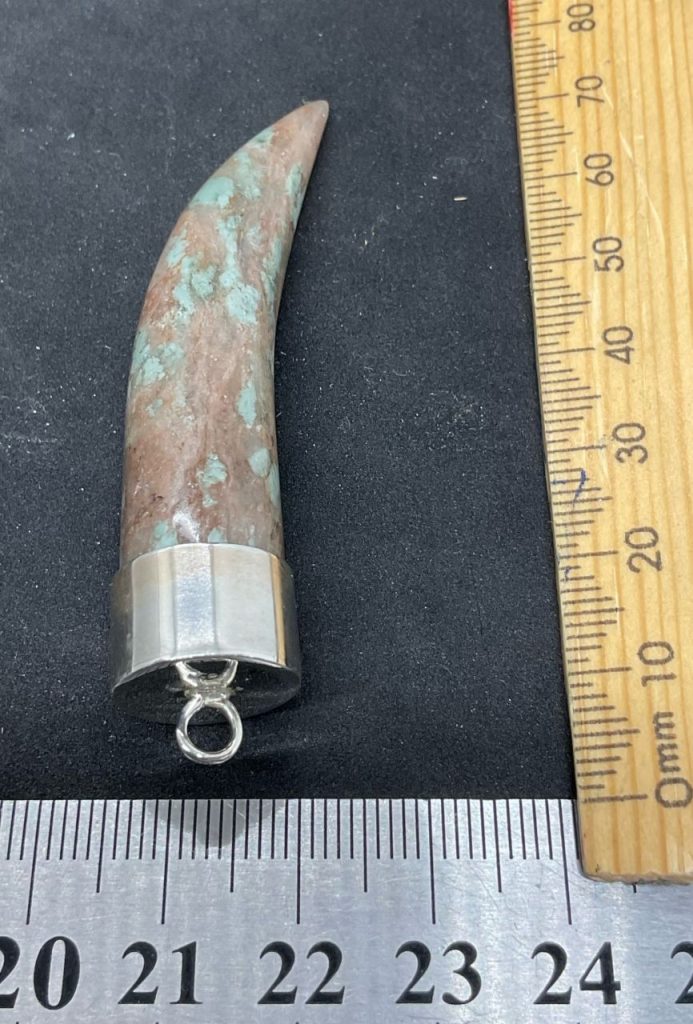 See Mindat for more on Broken Hill minerals.
Remember to check out our other items for sale.