Green plumbian feldspar with traces of spessartine garnets and galena. Specimen measures approx 55x25mm. Price $30.00. See Mindat for more on Broken Hill minerals. Remember to check out our other items for sale.
The green feldspar from Broken Hill is very uncommon in the world and a sought after specimen. This particular specimen has some garnet sandstone and mica attached. It is a beautiful representation. Specimen measures approx 120x80mm. Price $120.00. See Mindat…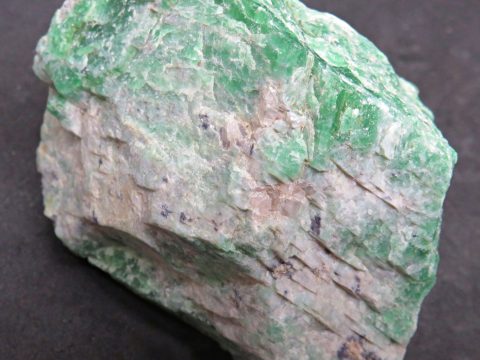 Plumbian orthoclase (green feldspar), a mineral that is found with lead and zinc deposits. This specimen has deep green colour and is from the Rasp Mine, South area, Broken Hill. Specimen measures approx. 90mm x 65mm. Price $50.00.