From Broken Hill, green fluorite crystals in calcite. The crystals are various sizes ranging from 5mm to 7mm and protruding through the calcite with a single calcite crystal also present. The fluorite crystals are fluorescent under long wave up light a beautiful deep purple and the calcite orange to pink colour using the UV torch I have. Fluorite crystals from Broken Hill are not common.
Specimen measures approximately 90x60mm.
Price $475.00.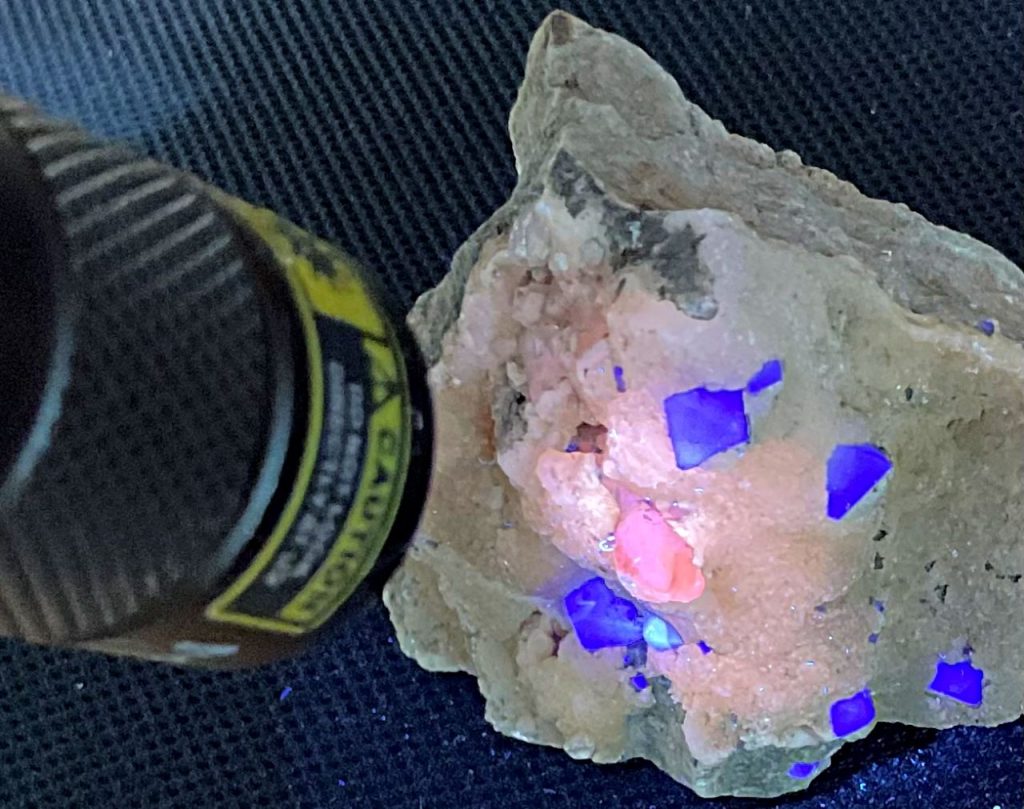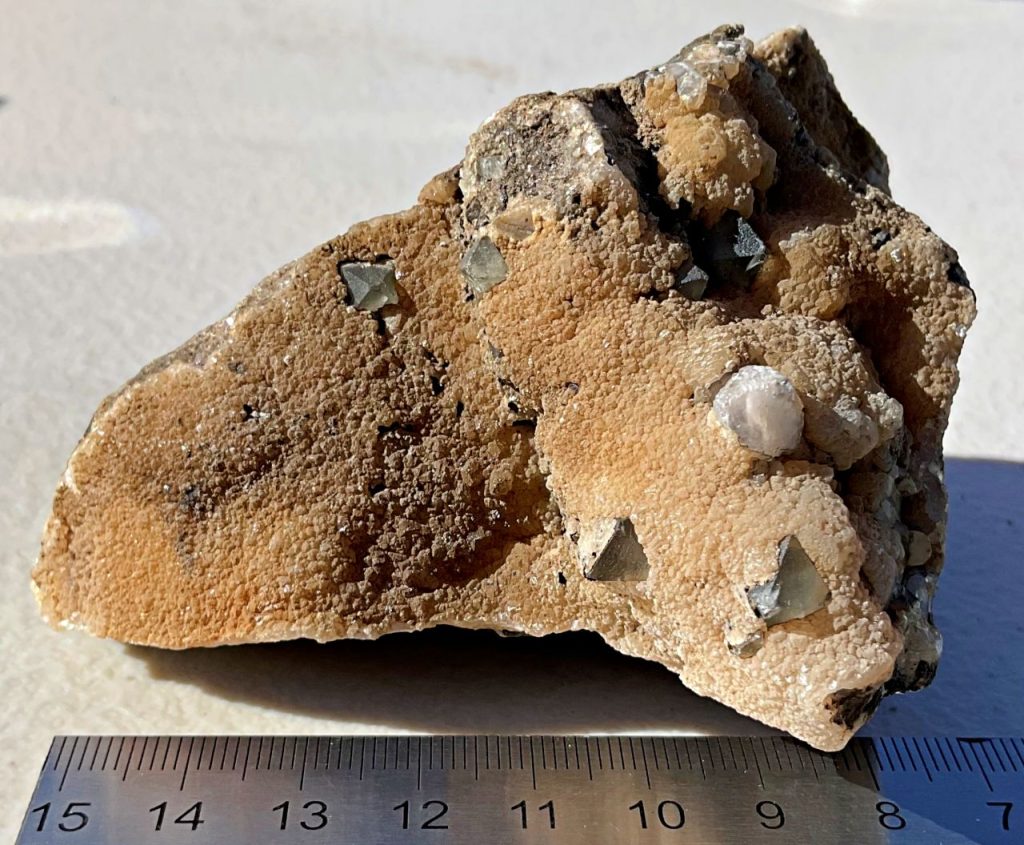 See Mindat for more on Broken Hill minerals.
Remember to check out our other items for sale.