Lightly coloured amethyst crystal cluster on a galena and massive fluorite mixed matrix. There is small contact damage on top of one crystal (please look at photos supplied).
Specimen measures approx 65x35mm.
Price $45.00.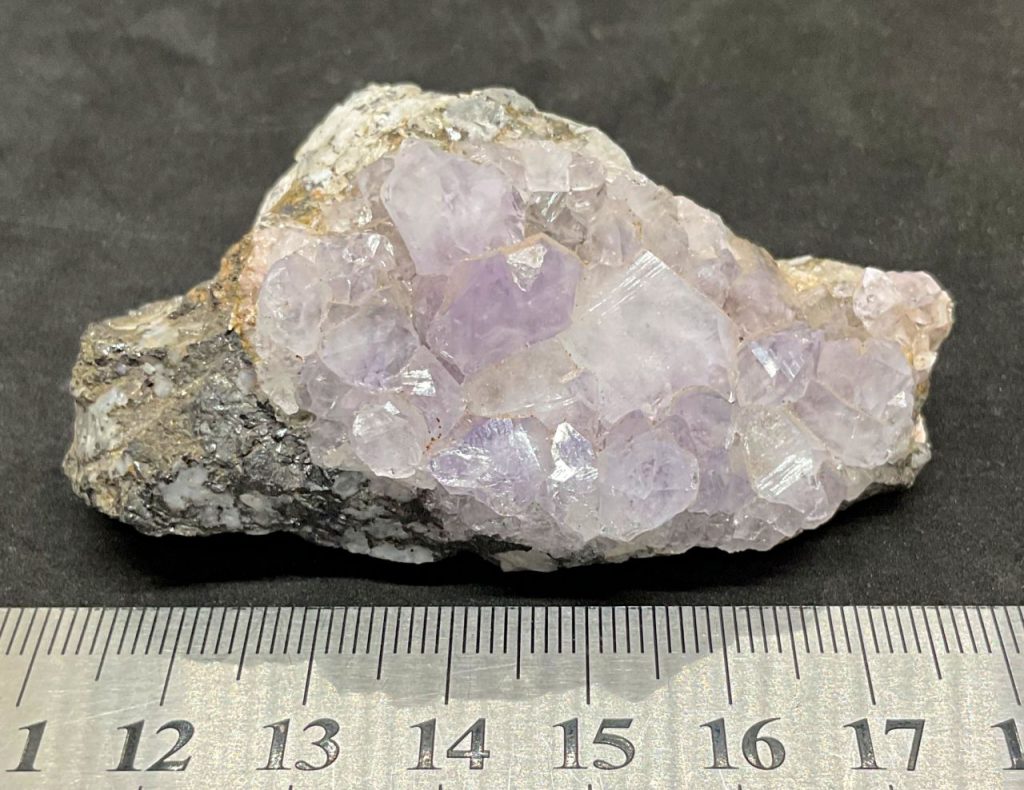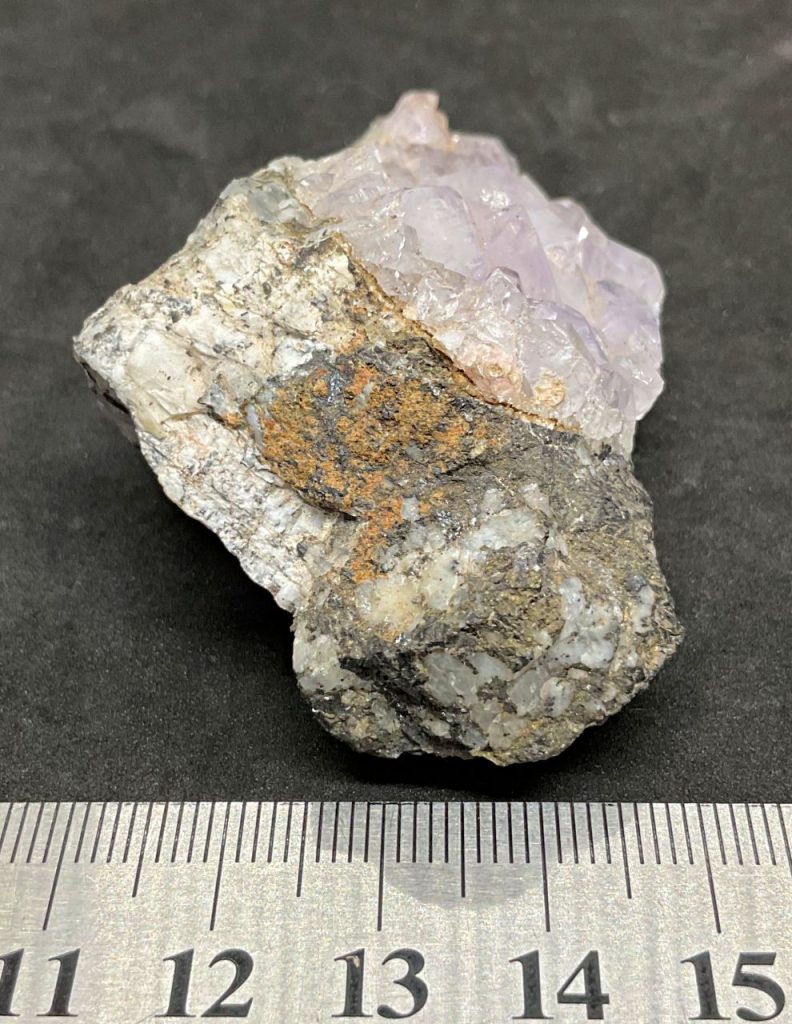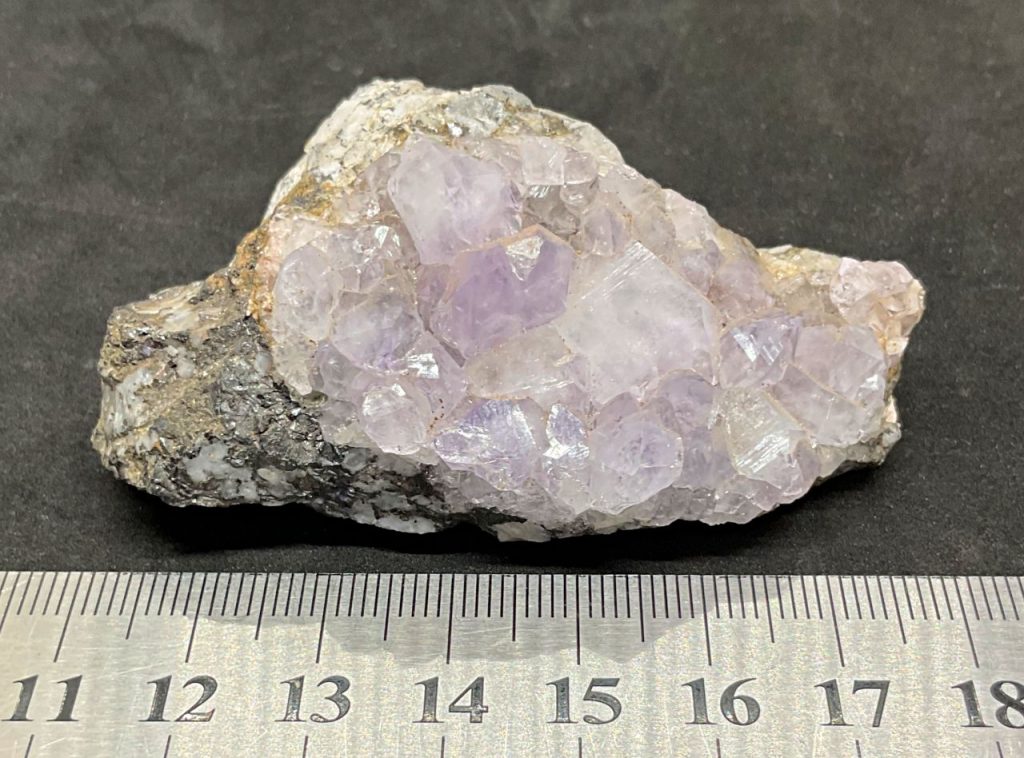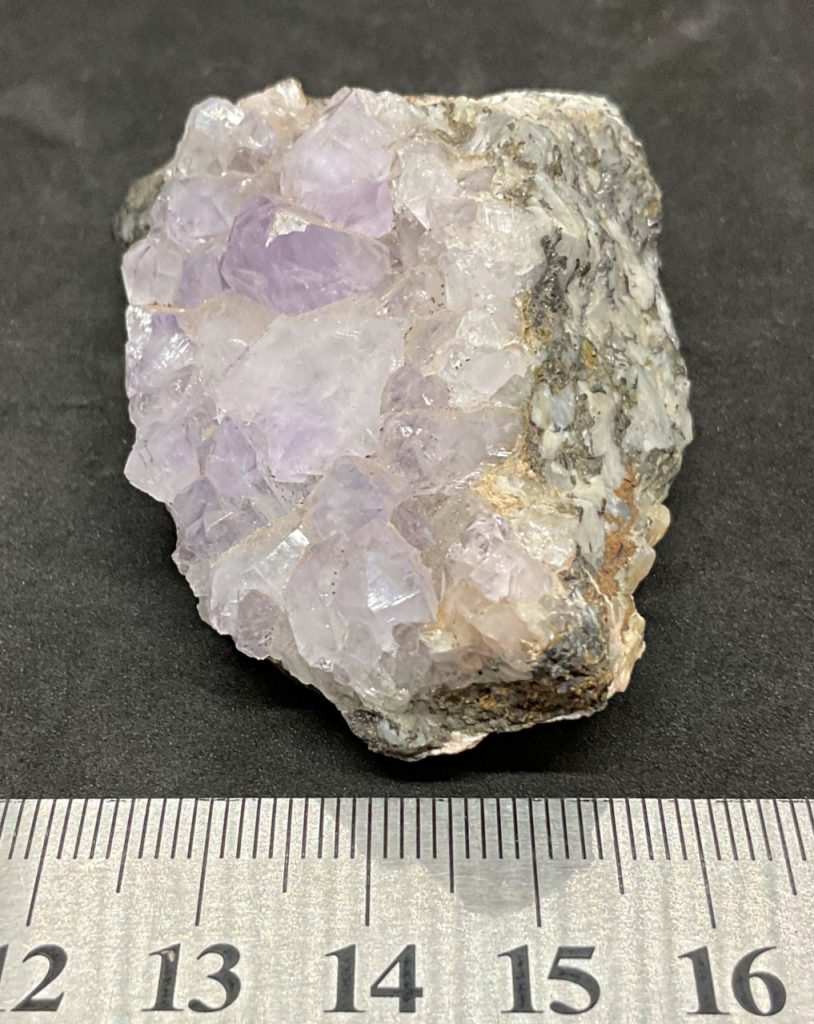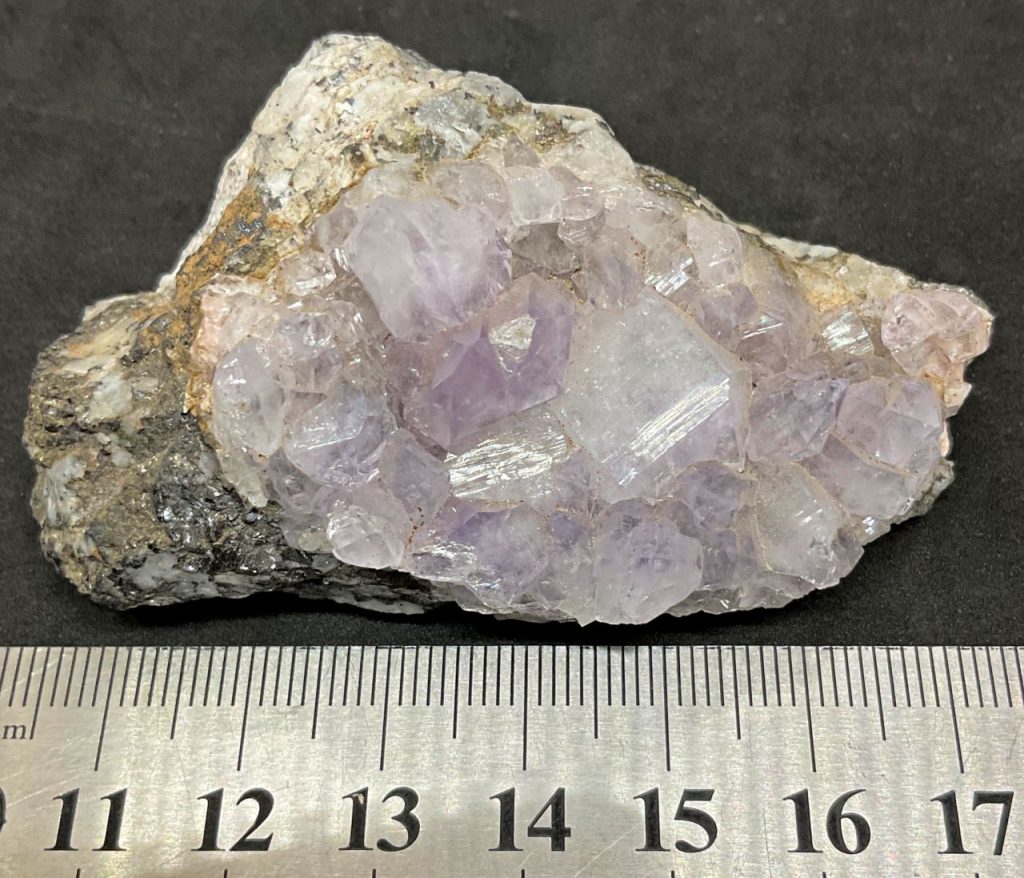 See Mindat for more on Broken Hill minerals.
Remember to check out our other items for sale.