Galena Fault Breccia from the NBHC Mine Level 20. A stunning geological specimen where cubed shaped galena has been surrounded by calcite. A very unusual specimen and an important look into the complex nature of the famous line of lode from Broken Hill.
Specimen measures approx 105x55mm.
Price $150.00.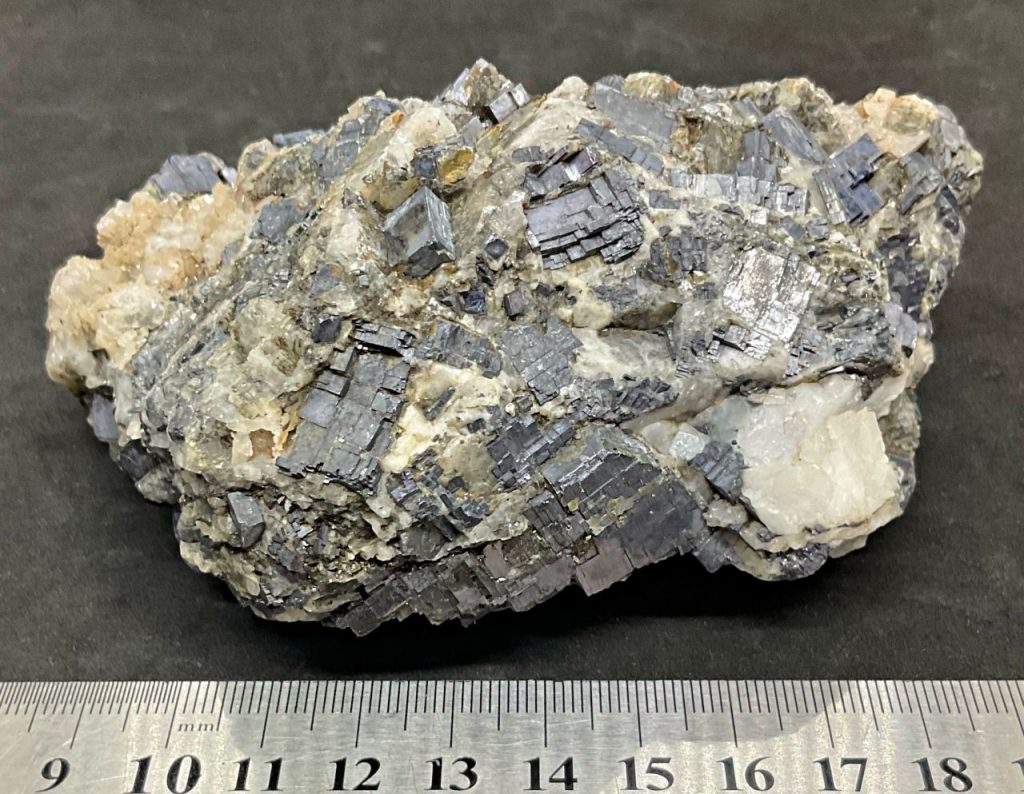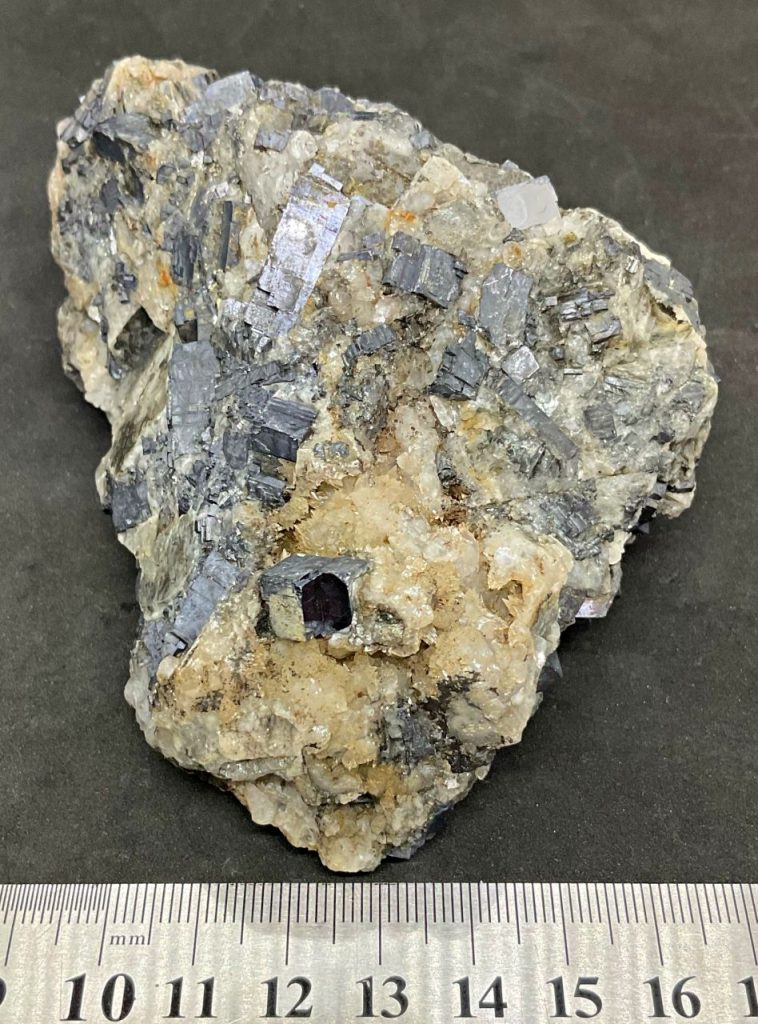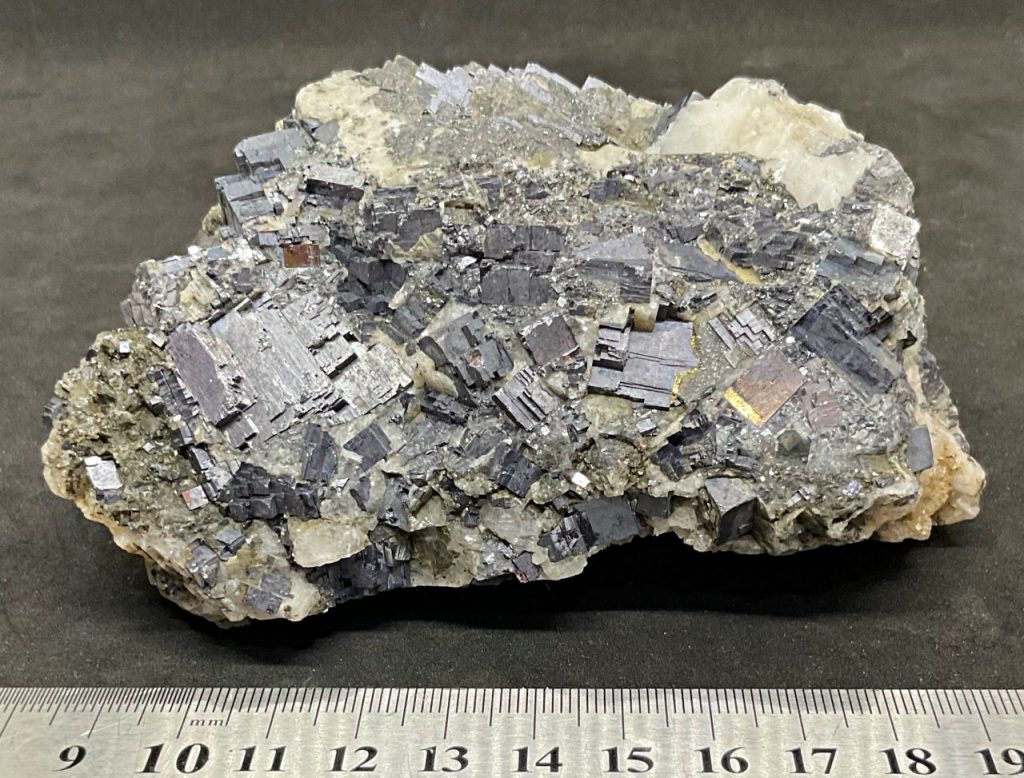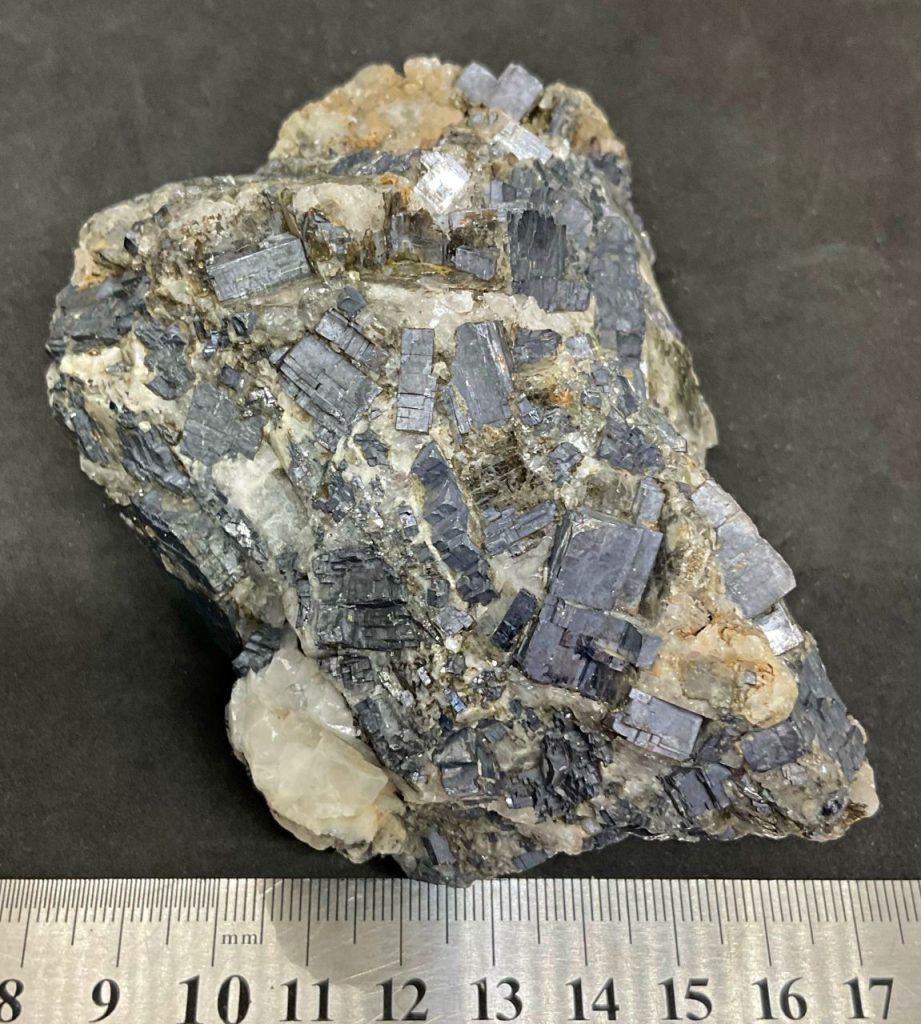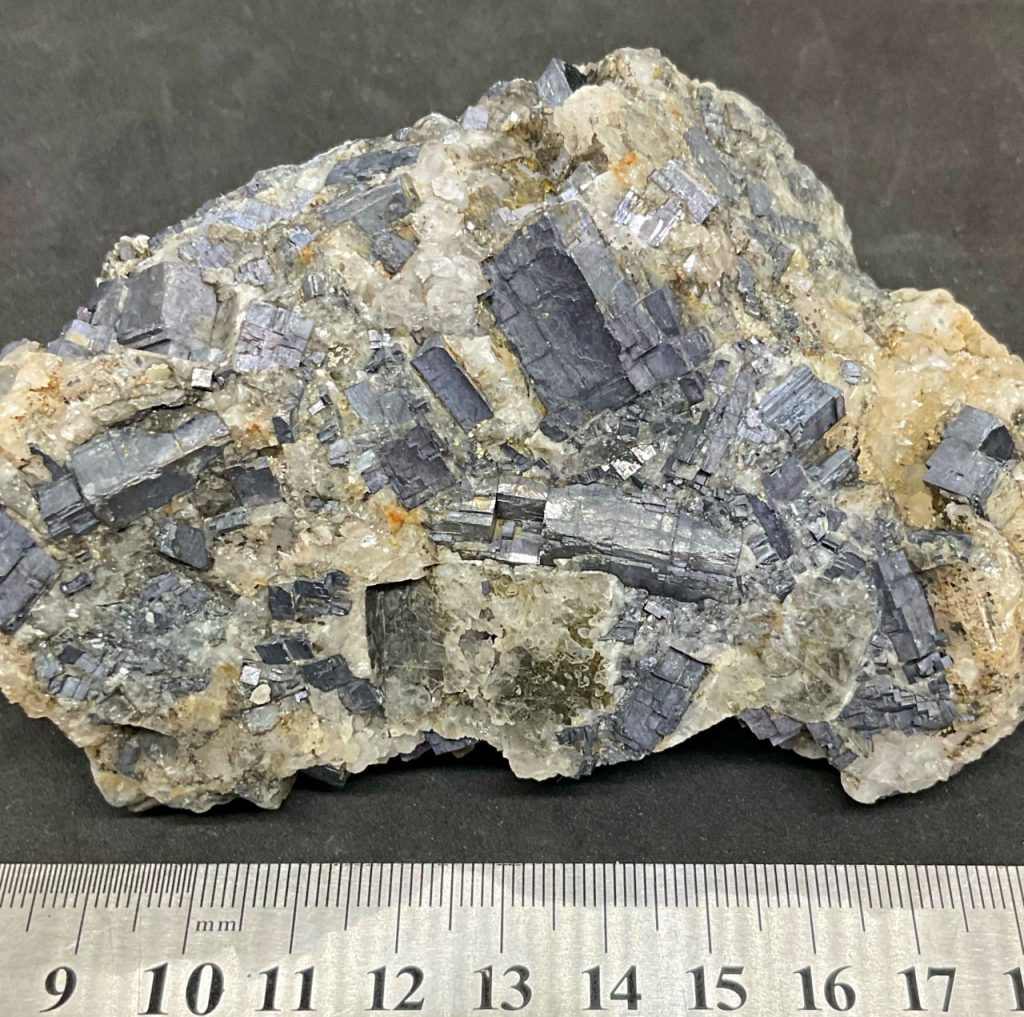 See Mindat for more on Broken Hill minerals.
Remember to check out our other items for sale.