Jason McCarthur developed The Broken Hill Mini-Rals Activity Booklet and Mineral Board as a way of helping children and adults learn about a few selected minerals found in Broken Hill and the surrounding districts.
The Broken Hill Mini-Rals Booklet contains 14 pages of full colour images of the characters, the specimens themselves, and includes additional information about the minerals or rocks. The booklet also contains an activity colouring-in page and word find. An informative idea to help educate kids and adults alike!
You can:
Purchase the booklet only for $5.00 each (plus postage).
Purchase a pack that includes both the booklet and the mineral board for $20.00 each (plus postage).
Contact Jason for a bulk order wholesale book purchase price.
The minerals on the board match each of the characters in the booklet (with the exclusion of Sarah Silver Wires).
The mineral board you will receive includes one of each of the minerals/rocks as illustrated, but not the specific ones in the photo.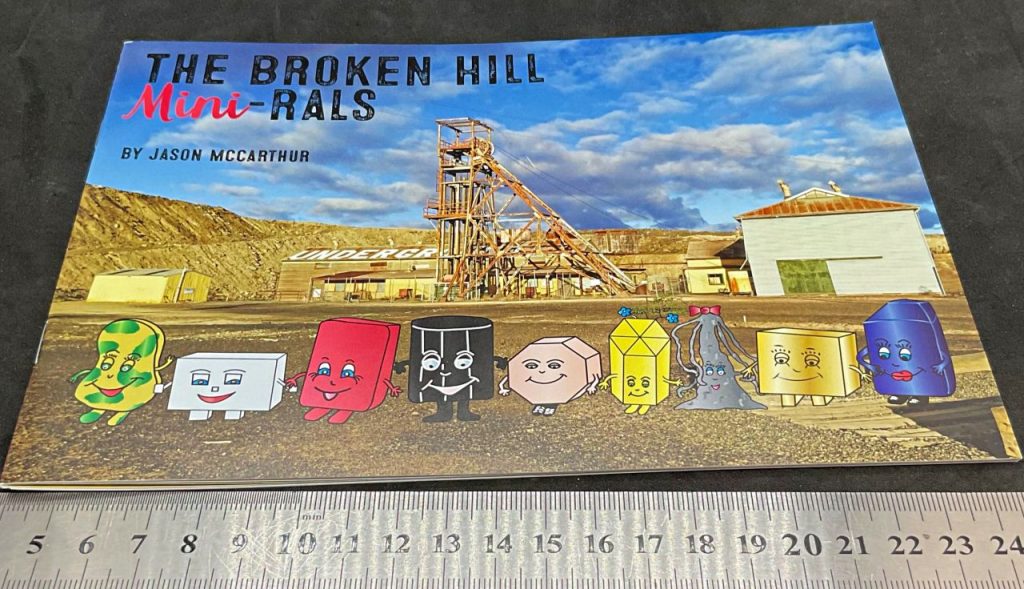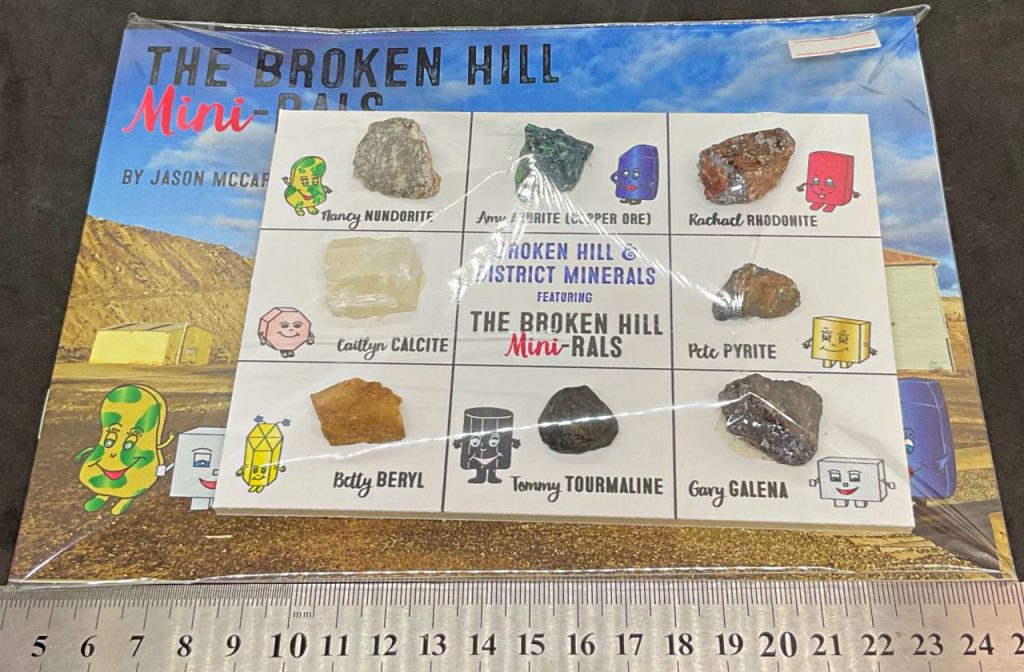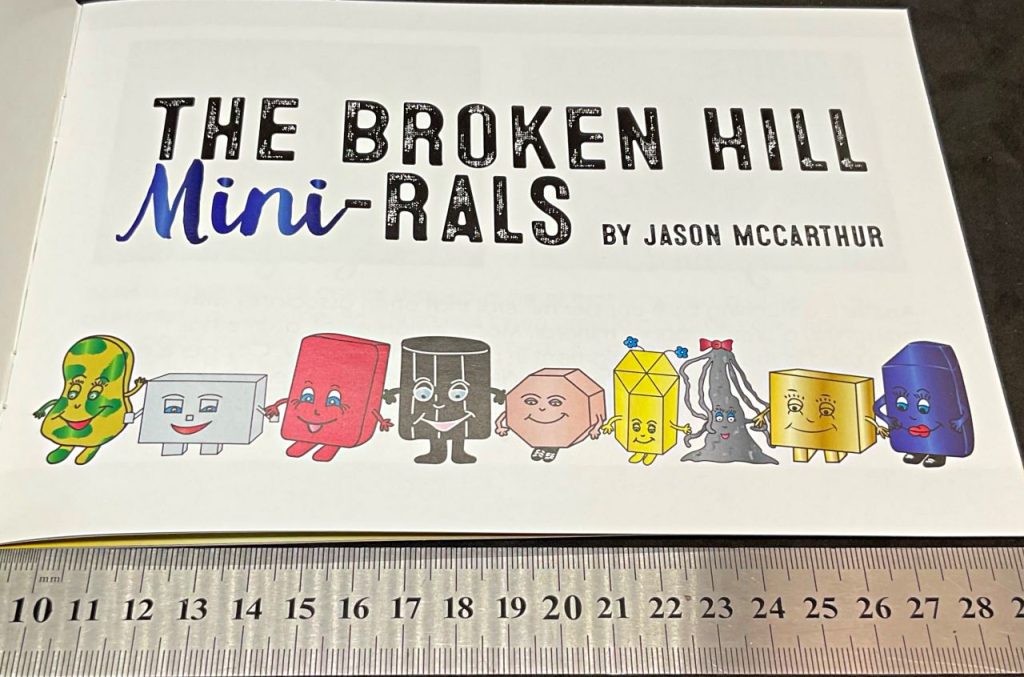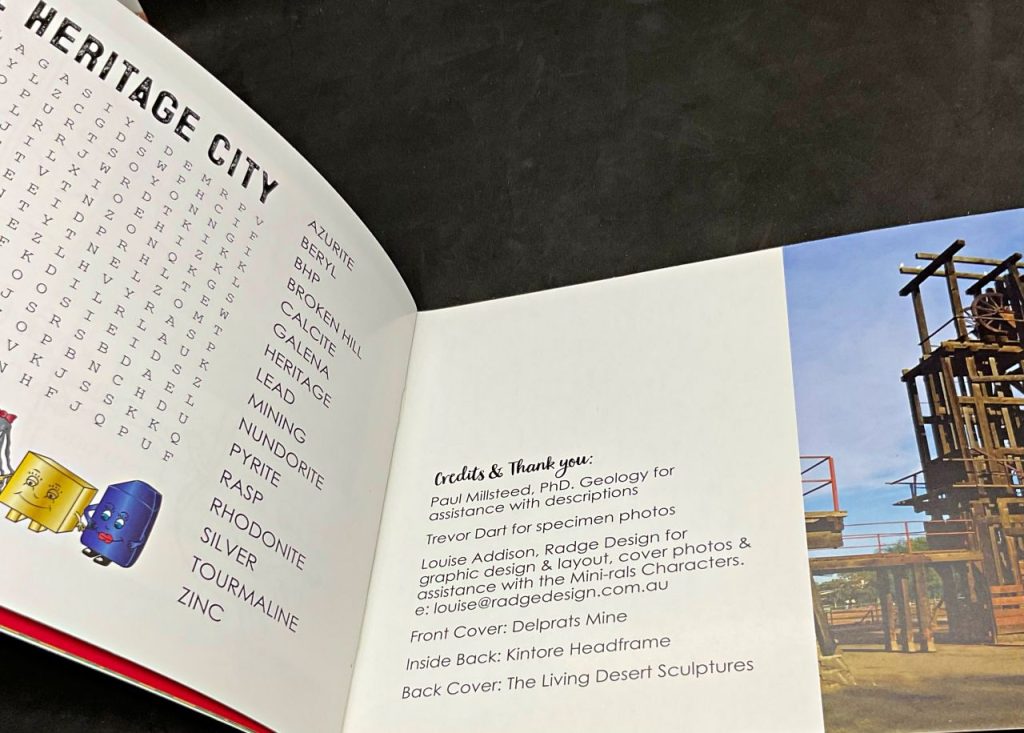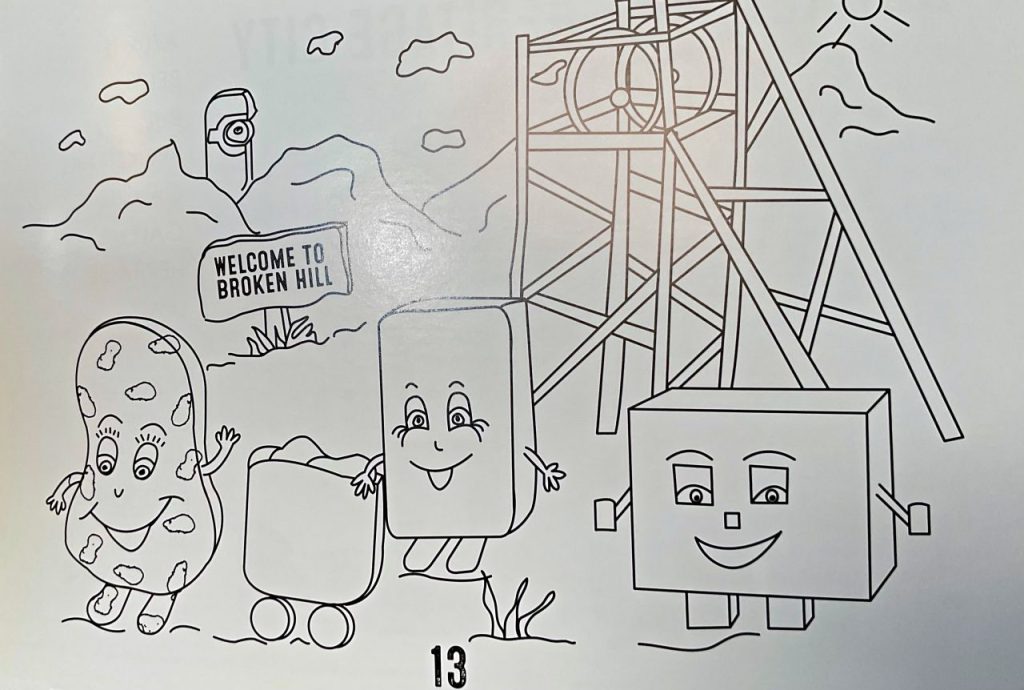 Remember to check out our other items for sale.
Jason is also on Facebook.