Minium is formed in fire zones when large underground fires have occurred. This minium is not regarded as a natural occurrence but is considered a pseudomorph after cerussite. In this specimen you can see what looks to me to be the remaining shape of reticulated cerussite. An outstanding specimen with the brightest orange colour. I purchased this from the estate of Milton Lavers and it has been in our personal collection ever since.
Specimen measures approx 55x40mm.
Price $350.00.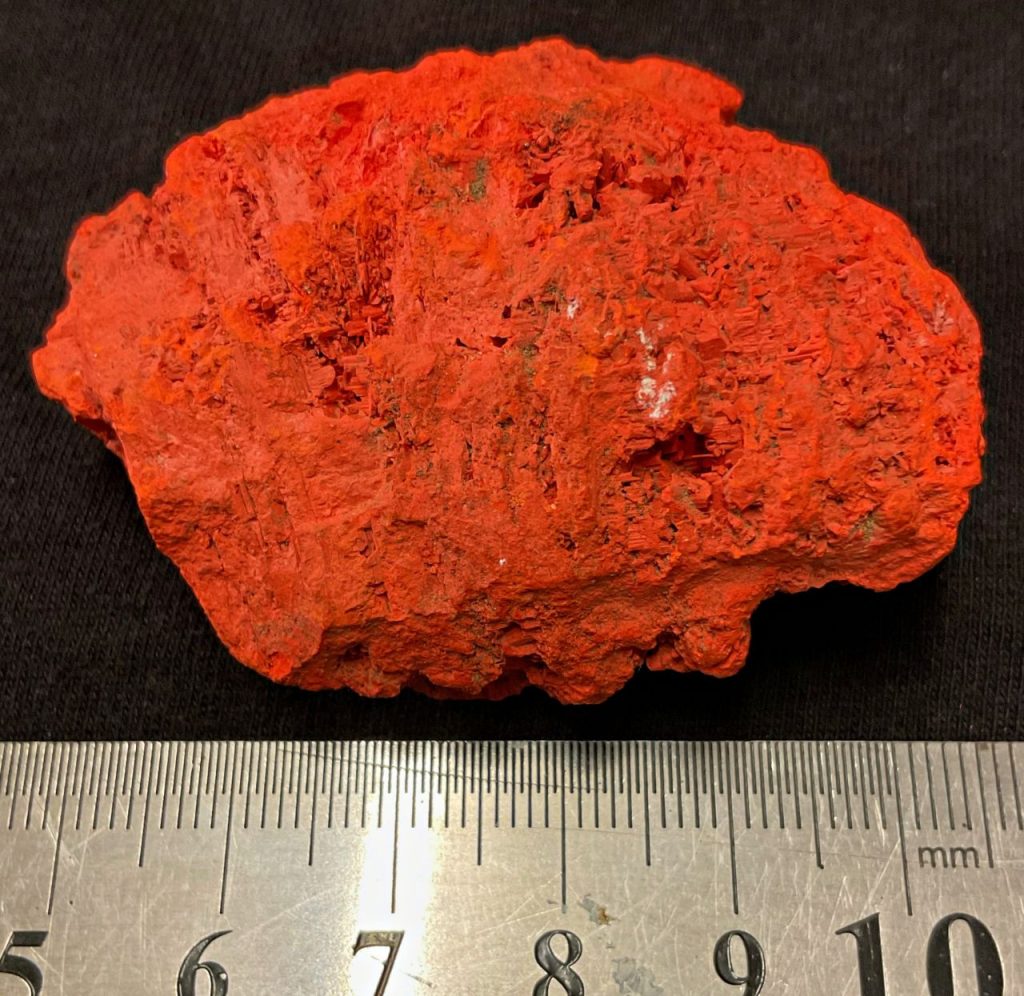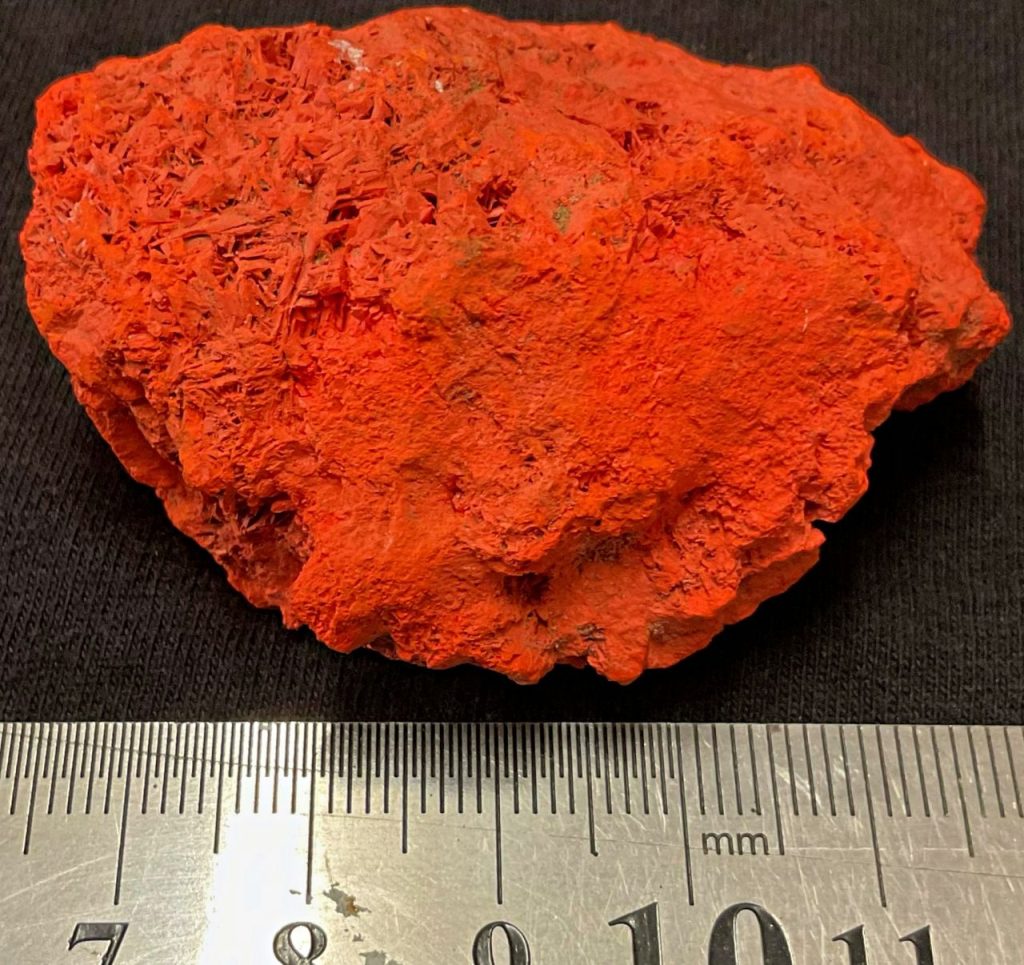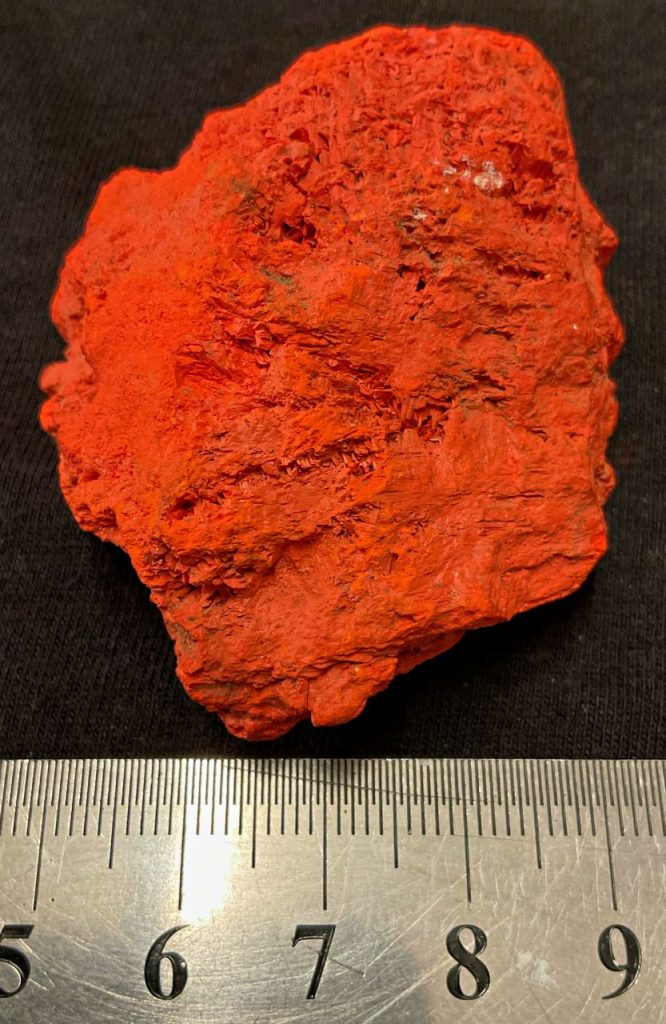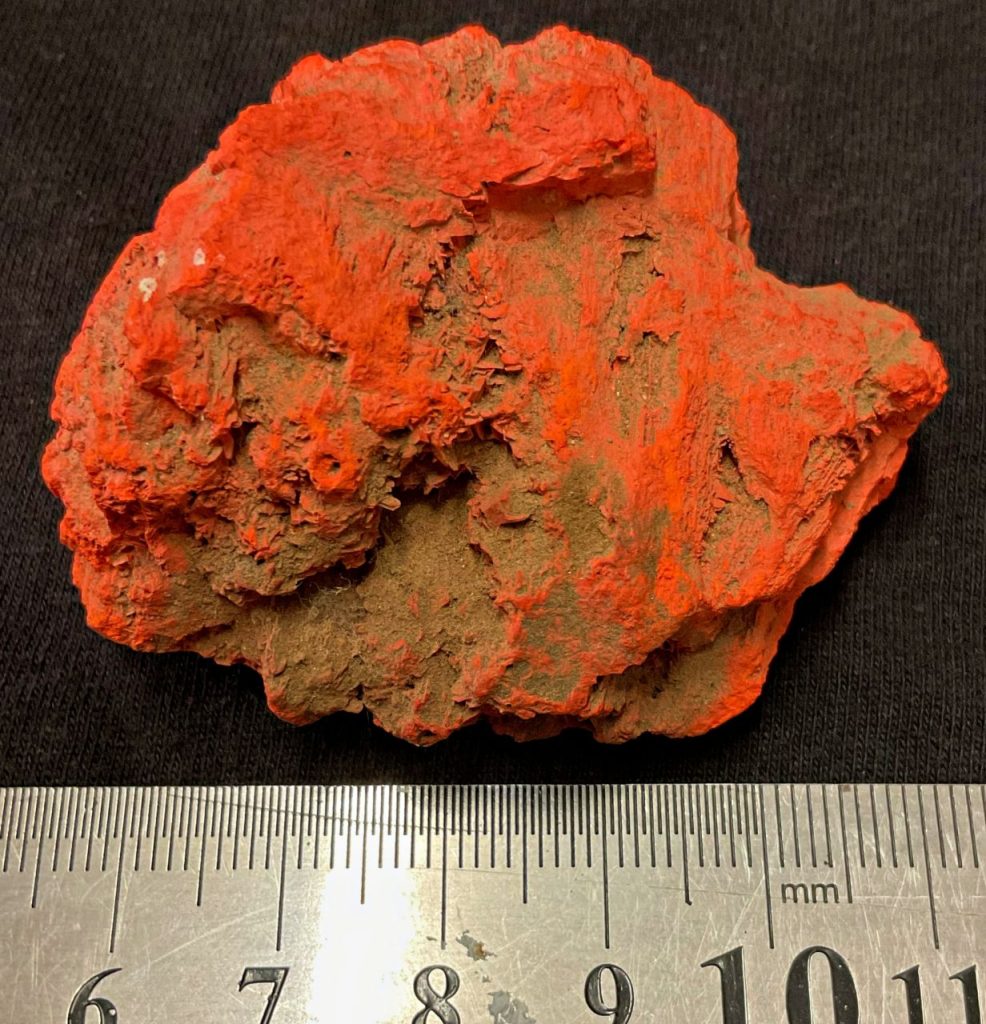 See Mindat for more on Broken Hill minerals.
Remember to check out our other items for sale.