Calcite crystals in a dog-tooth shape covering like a stalactitic formation of calcite. Specimen has a bright fluorescence under long wave light. Specimen has some visible contact points, see photos.
Specimen measures approximately 160x80mm.
Price $50.00.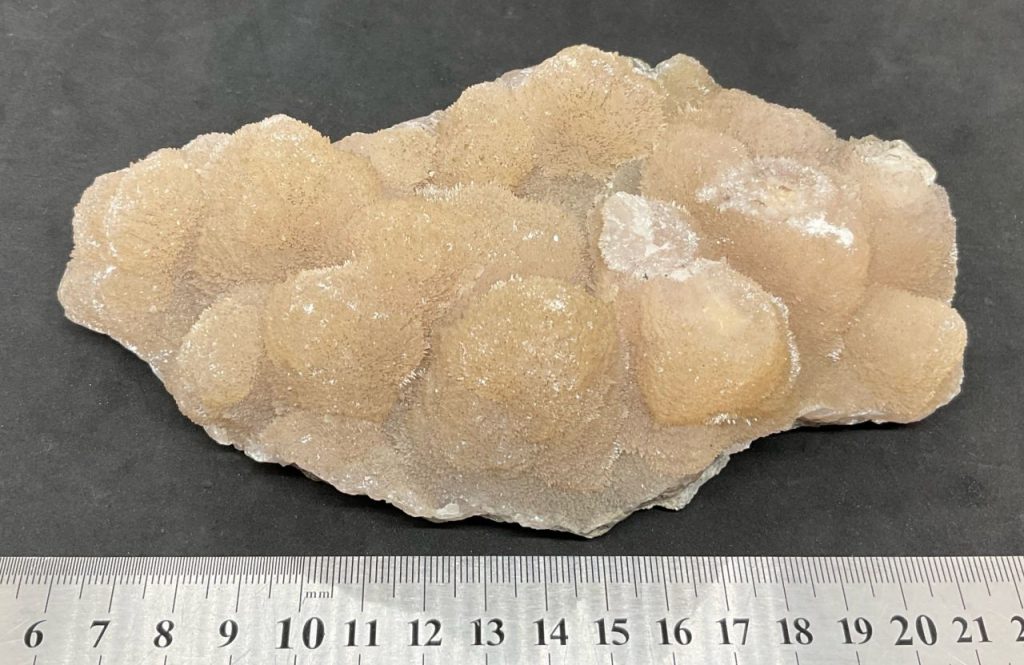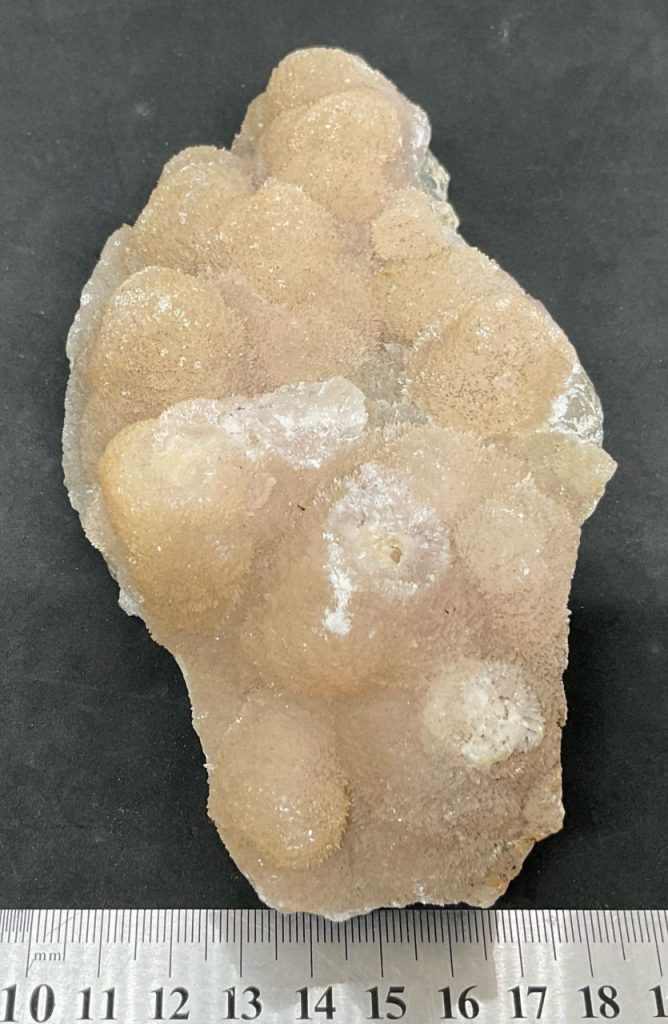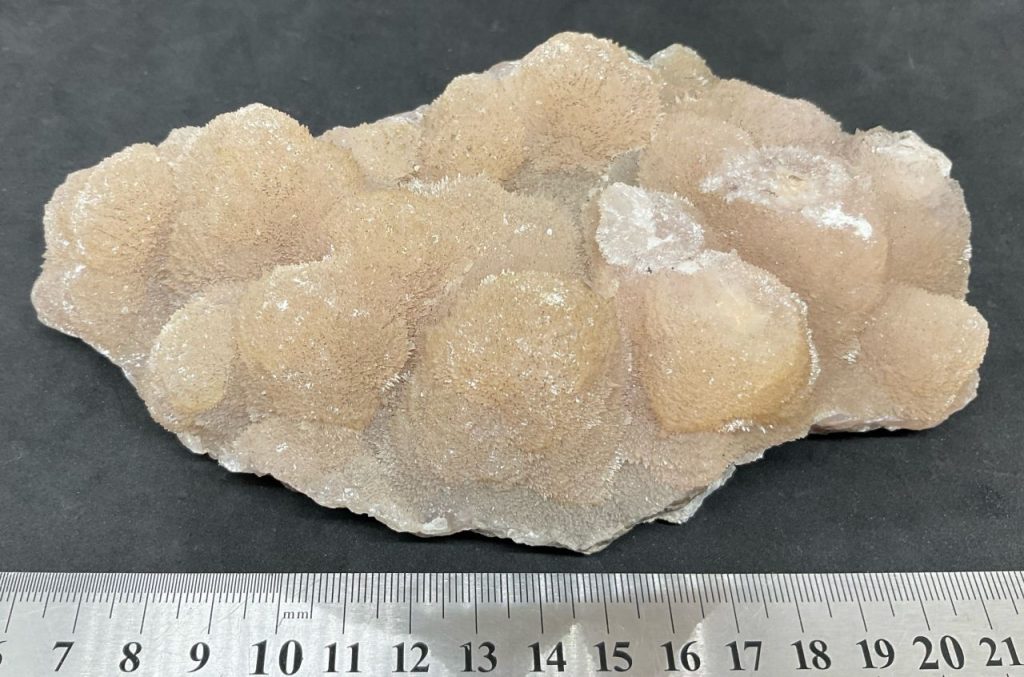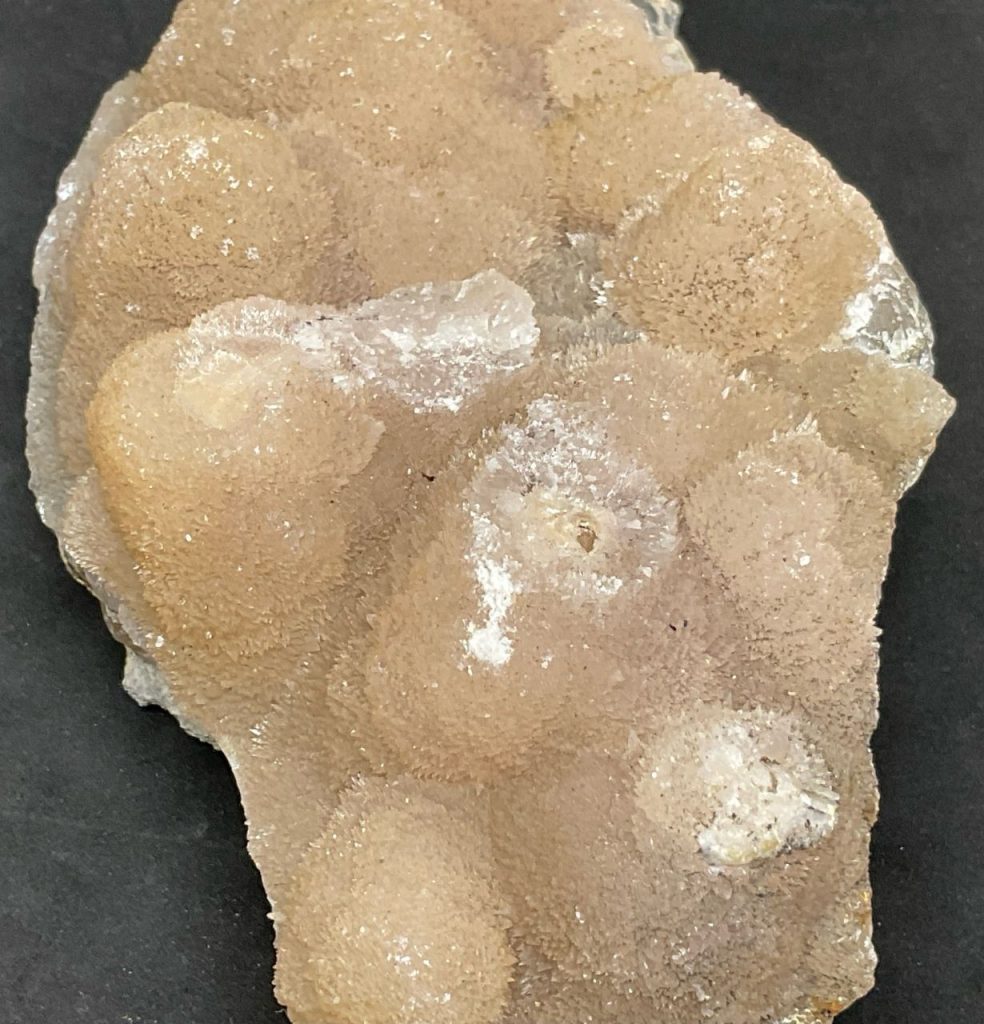 See Mindat for more on Broken Hill minerals.
Remember to check out our other items for sale.