25 calcite specimens, Broken Hill, New South Wales.
Assorted calcite specimens all from Broken Hill. This is a bulk buy lot of 25 specimens of various types of calcite specimens of similar sizes. Most of the specimens photographed are in specimen boxes that measure 70 x 60mm approx. Specimens all vary in size. Some specimens have pyrite and other minerals associated. Some specimens, but NOT ALL, have labels from the previous owner (they may or may not be correct). This is a very economical way of purchasing calcite specimens from Broken Hill. Some of the specimens are fluorescent under long wave uv light. AUD$165.00 plus postage.
Bulk Buying opportunities are possible on many specimens. If you are looking for bulk purchases on same types or assorted minerals, please contact us because we may be able to assist. We have hundreds and hundreds of specimens in our stock range.
Price $150 plus postage.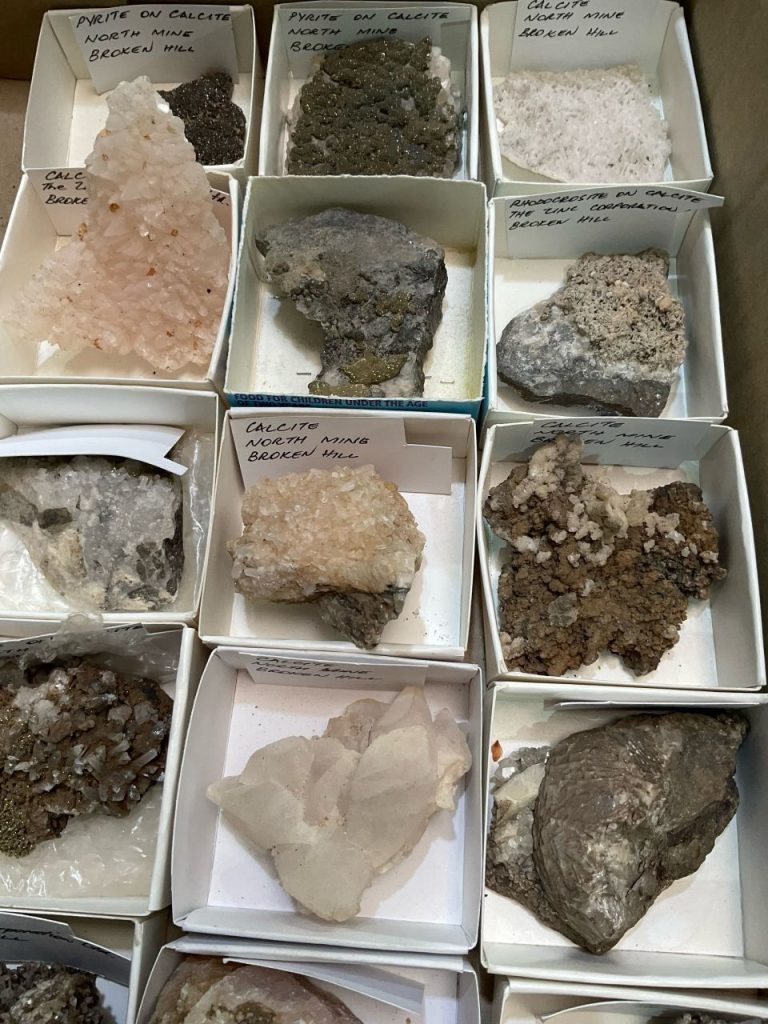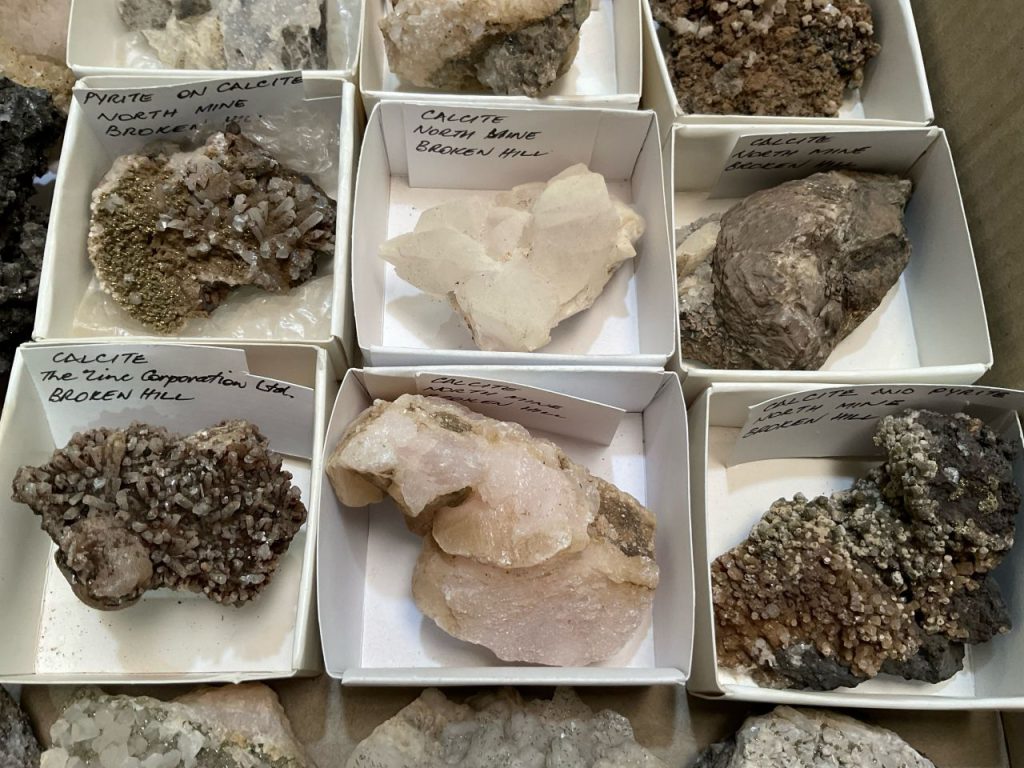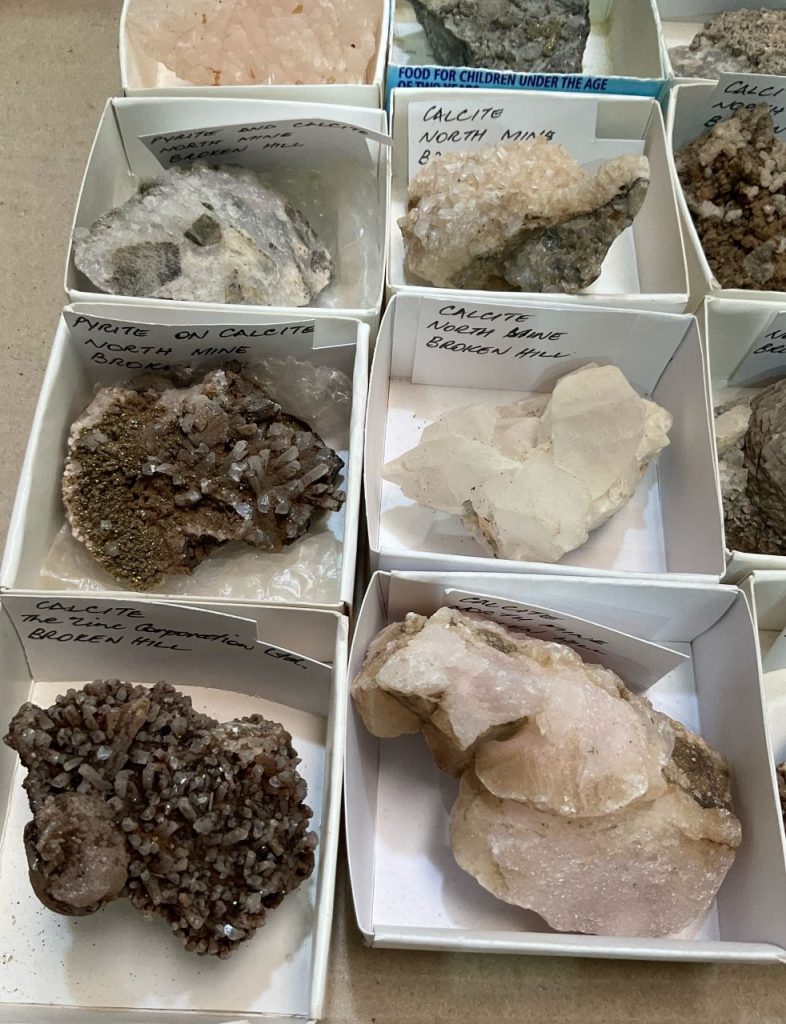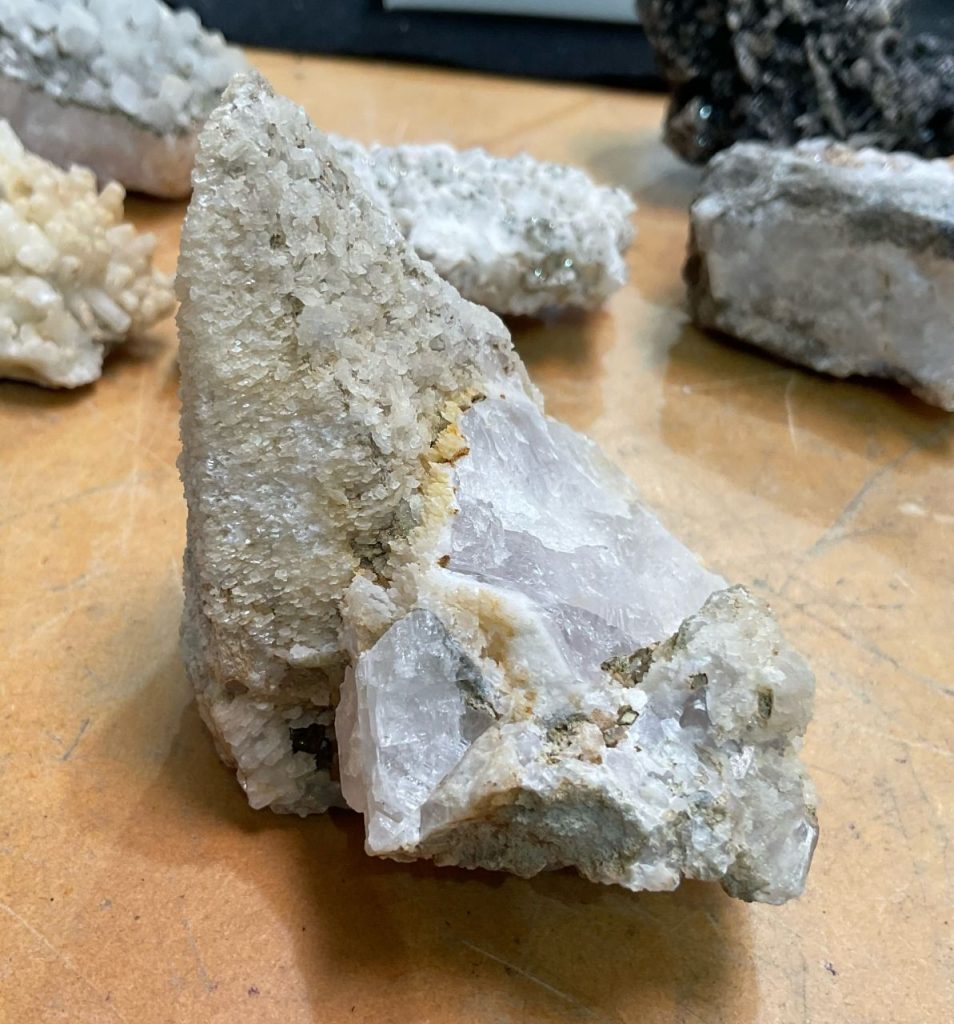 See Mindat for more on Broken Hill minerals.
Remember to check out our other items for sale.