High grade galena with some stressing that has occurred with ground movement. A high-grade lead ore specimen with some attached minor spessartine garnets from the North Mine, Broken Hill. It has a previous owner's number on the specimen, 1080. A beautiful specimen of high-grade lead ore (galena).
Specimen weighs approx 2900 grams and measures approx 95x85mm.
Price $150.00.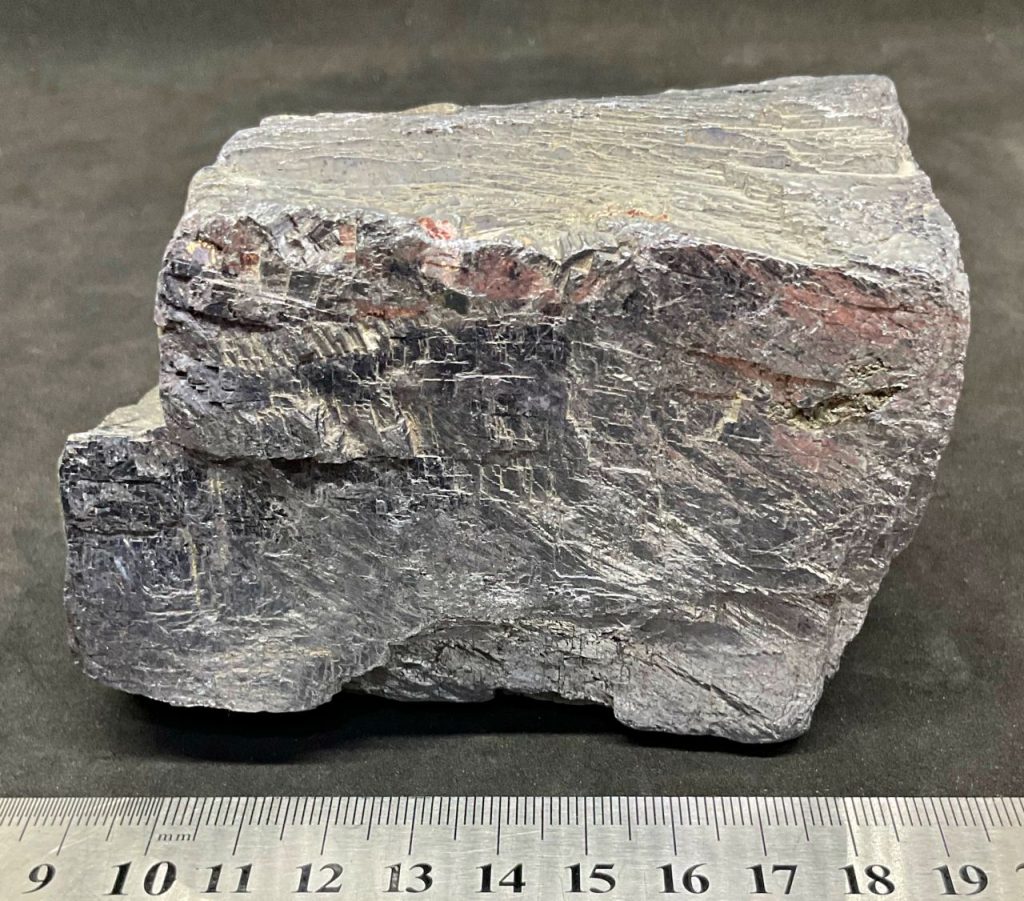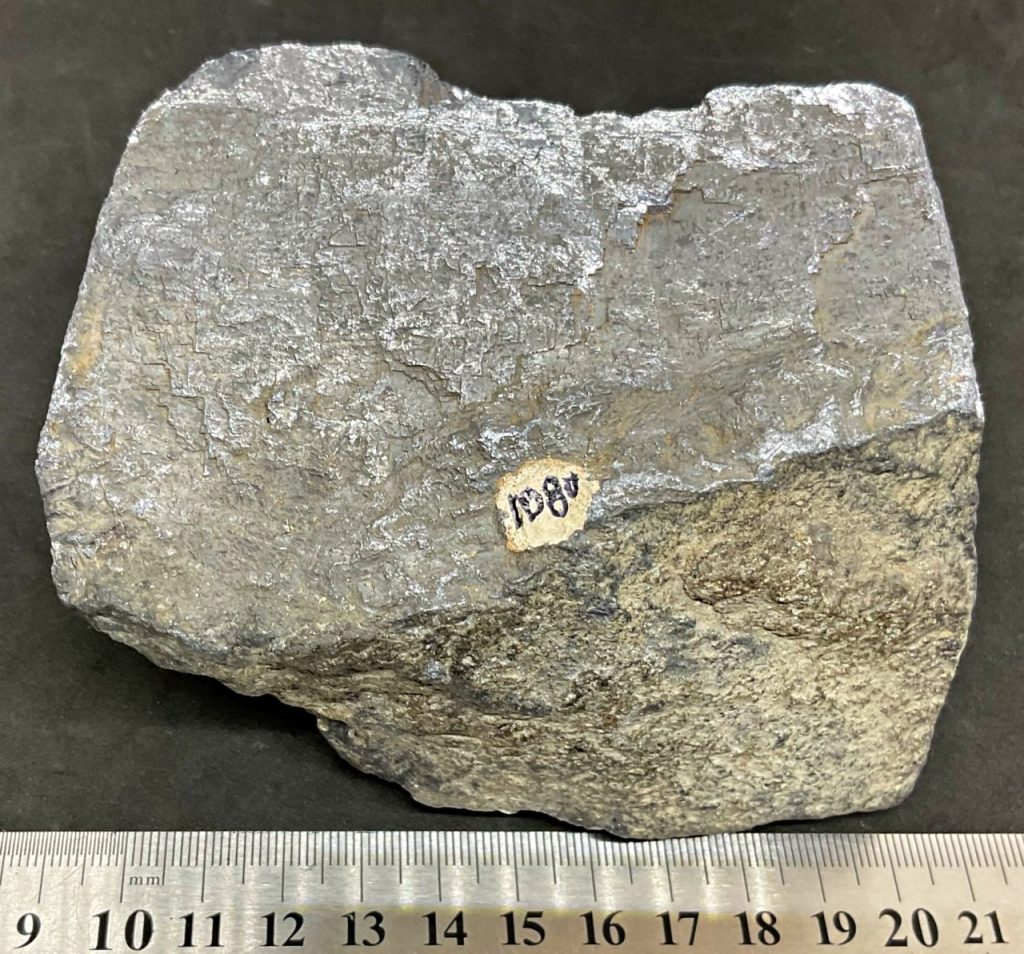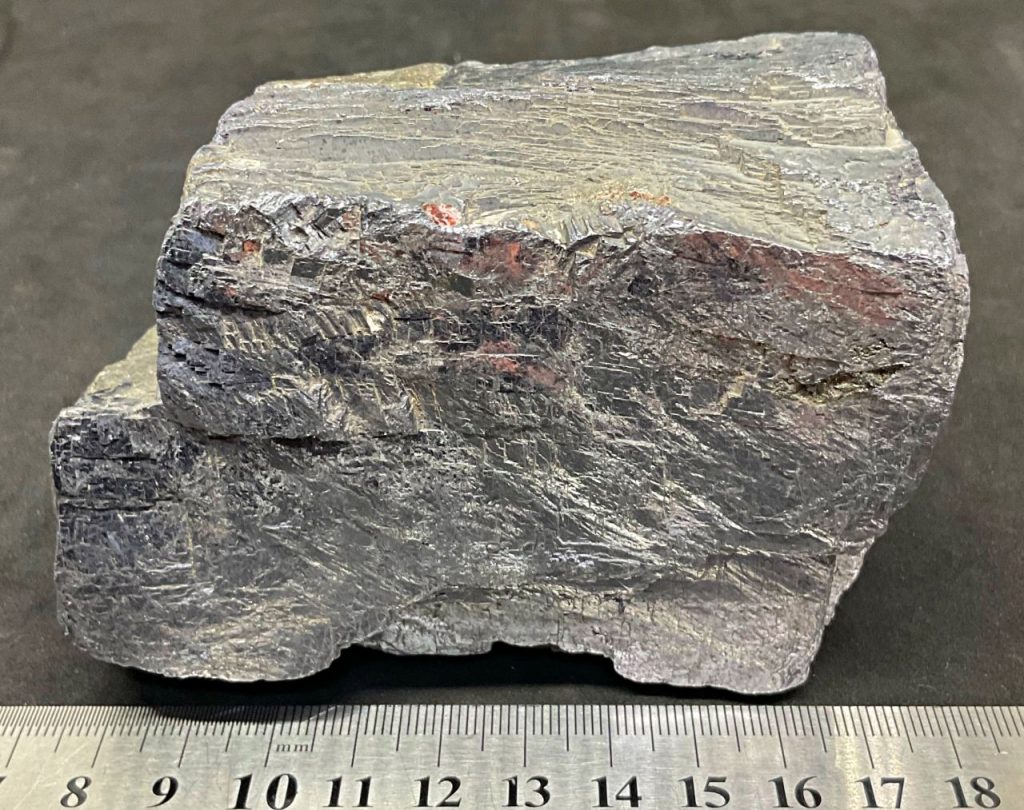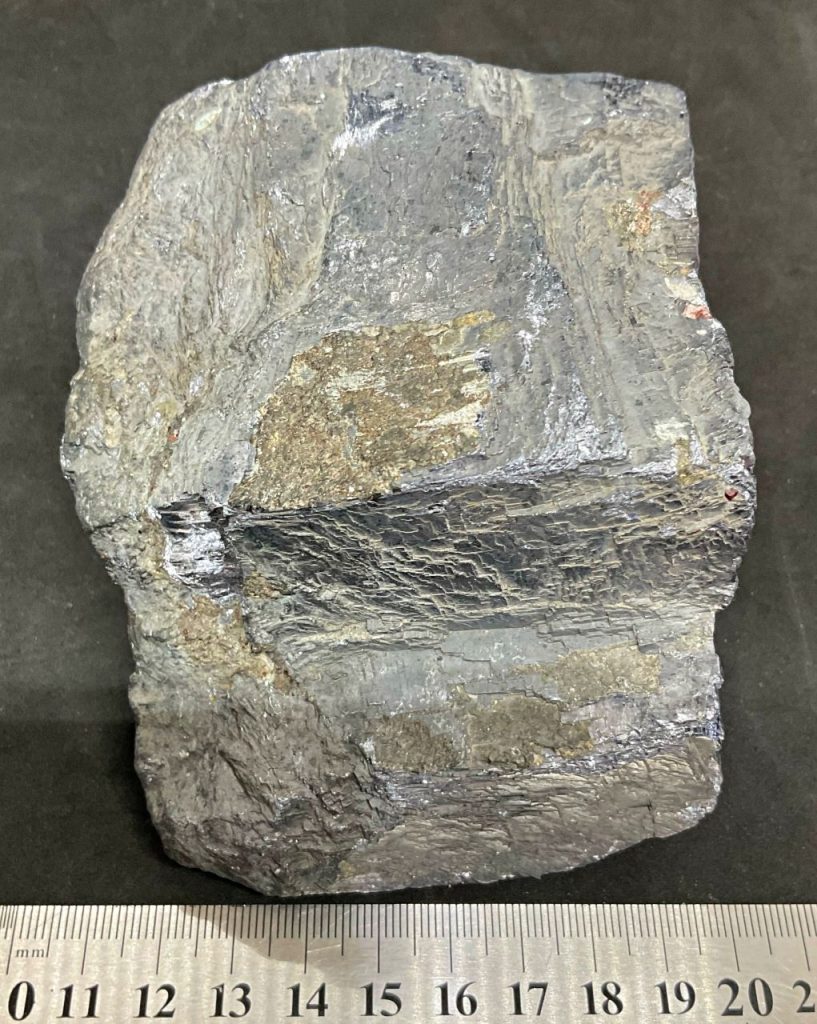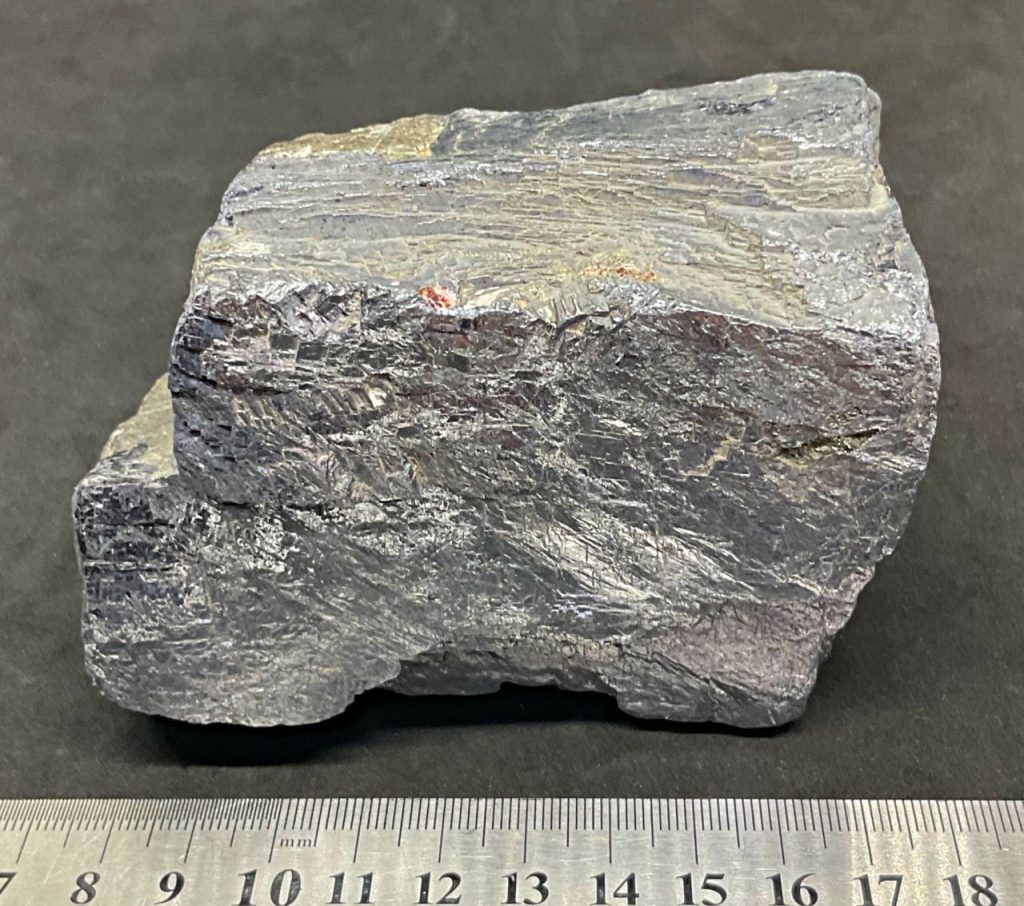 See Mindat for more on Broken Hill minerals.
Remember to check out our other items for sale.