Yellow Pyromorphite Crystals (possibly Blackwoods Open Cut Mine) Broken Hill, New South Wales.
On offer is a bulk buy six specimen lot of yellow pyromorphite specimens, great for collectors and resellers. Specimens vary in size 100 x 180mm to 130 x 80mm. The Flat which the photos have been taken in is 270mm x 410mm holds the six specimens. The specimens will not be posted in the same flat.
All specimens are very good representation specimens with good coverage of pyromorphite crystals. AUD$450 plus postage aud. Average price is AUD$75 each and 100% margin at least would be expected but not guaranteed on the purchase.
Bulk Buying opportunities are possible on many specimens. If you are looking for bulk purchases on same types or assorted minerals, please contact us because we may be able to assist. We have hundreds and hundreds of specimens in our stock range.
Price $450 plus postage.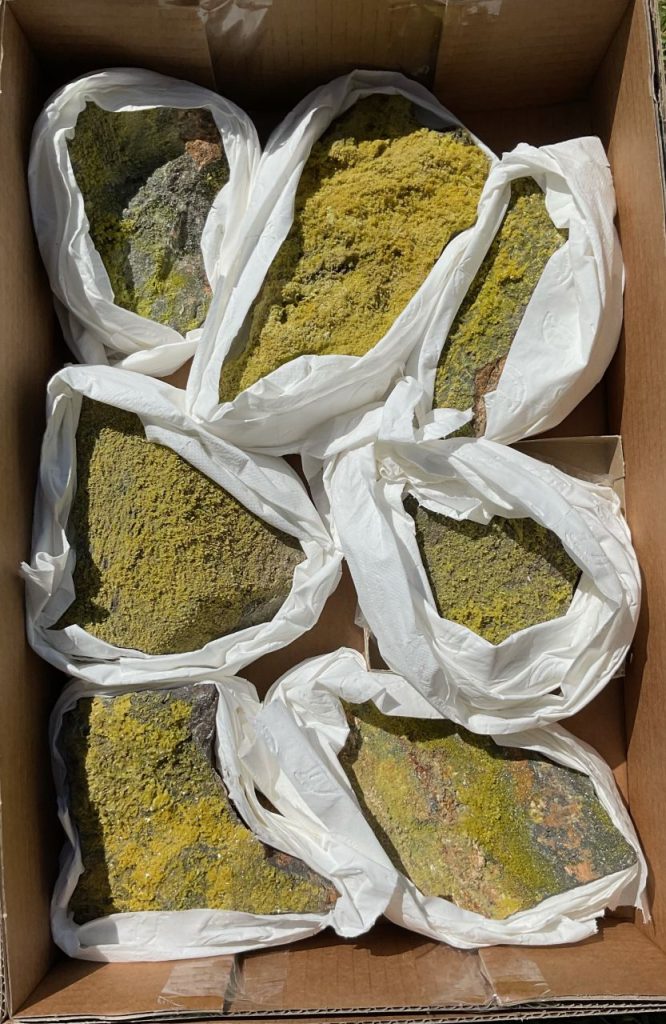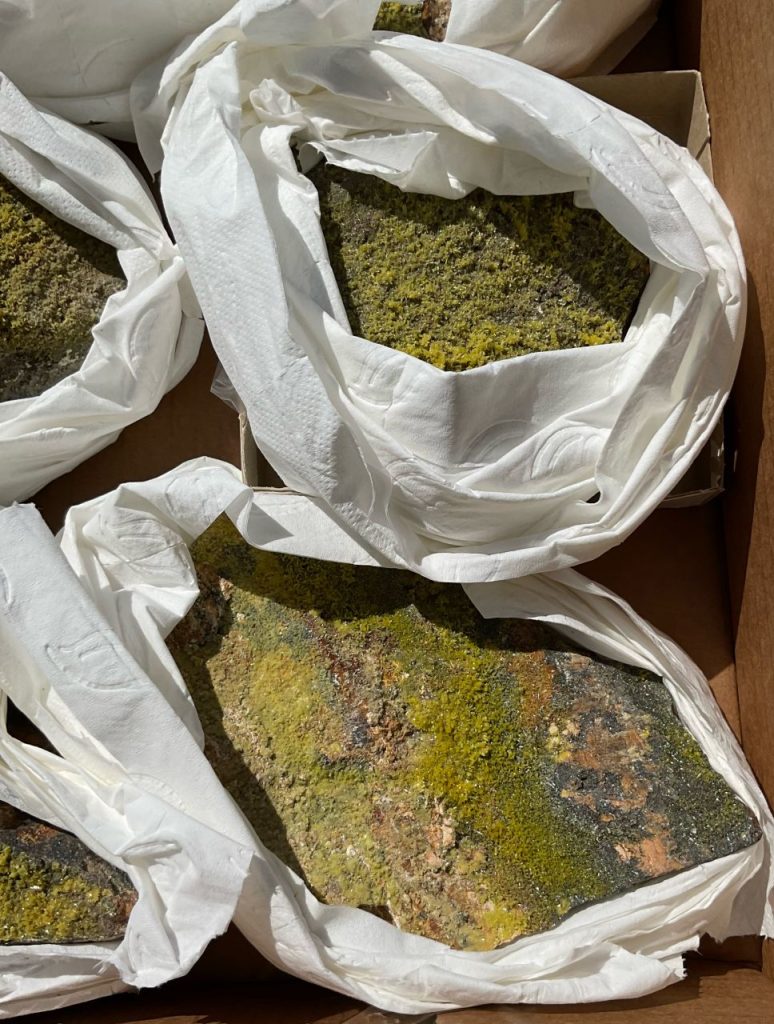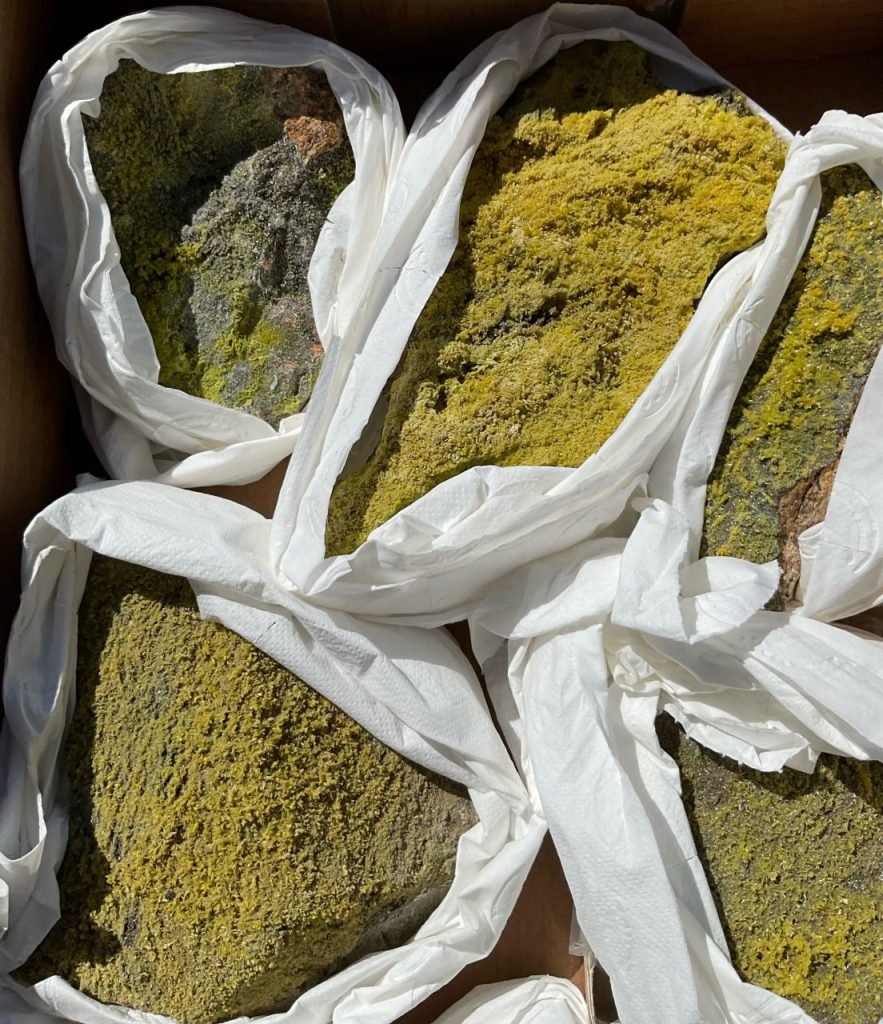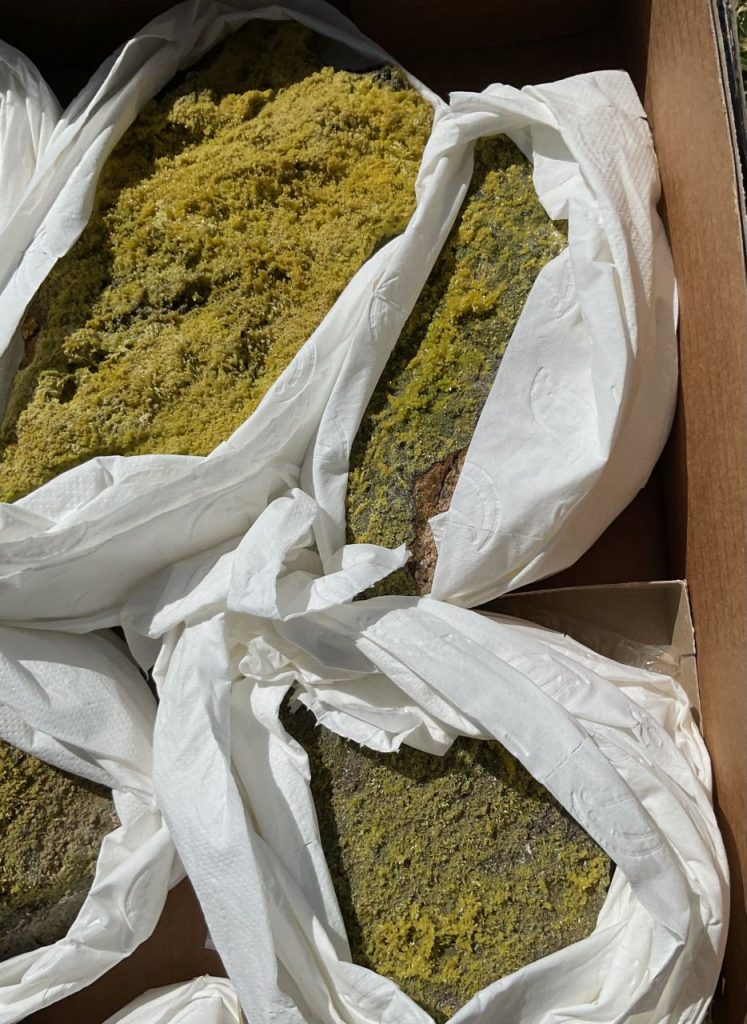 See Mindat for more on Broken Hill minerals.
Remember to check out our other items for sale.