Greenish coloured smithsonite crystals on a massive cerussite matrix. Smithsonite crystals have grown in small cavities and on cerussite with some associated coronadite. Has a previous owner's number on the specimen (3).
Specimen measures approximately 130x90mm.
Price $110.00.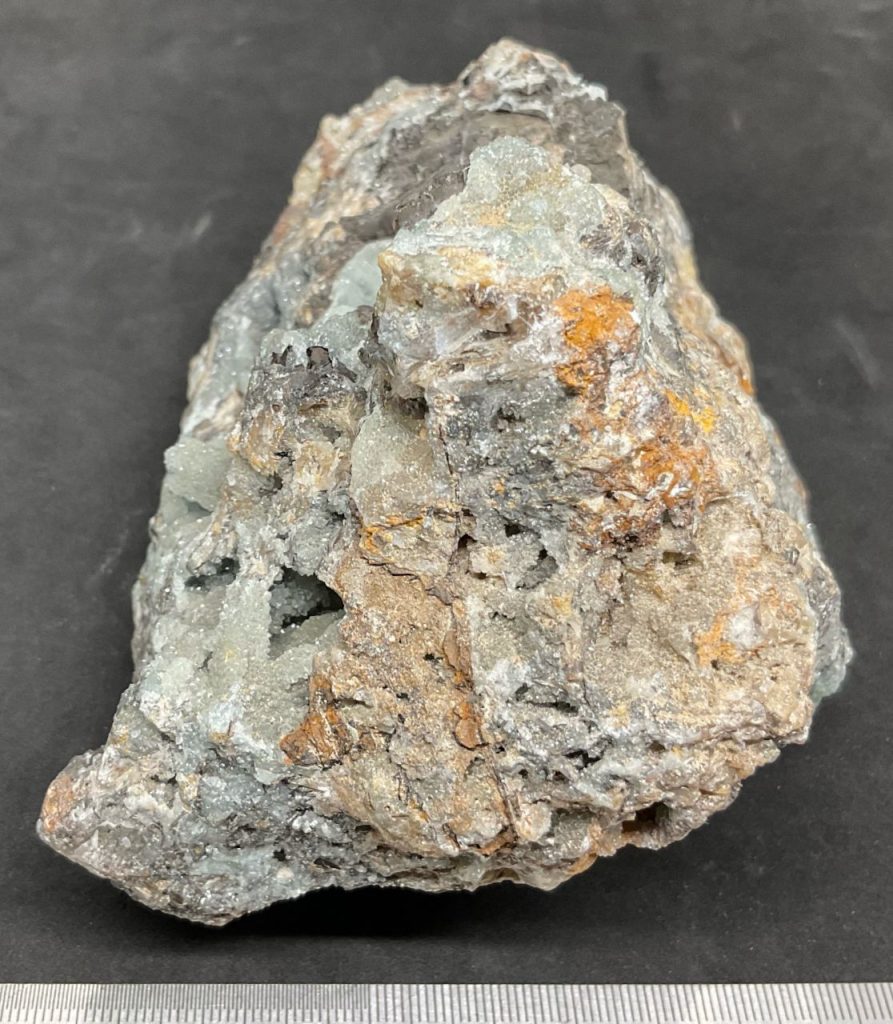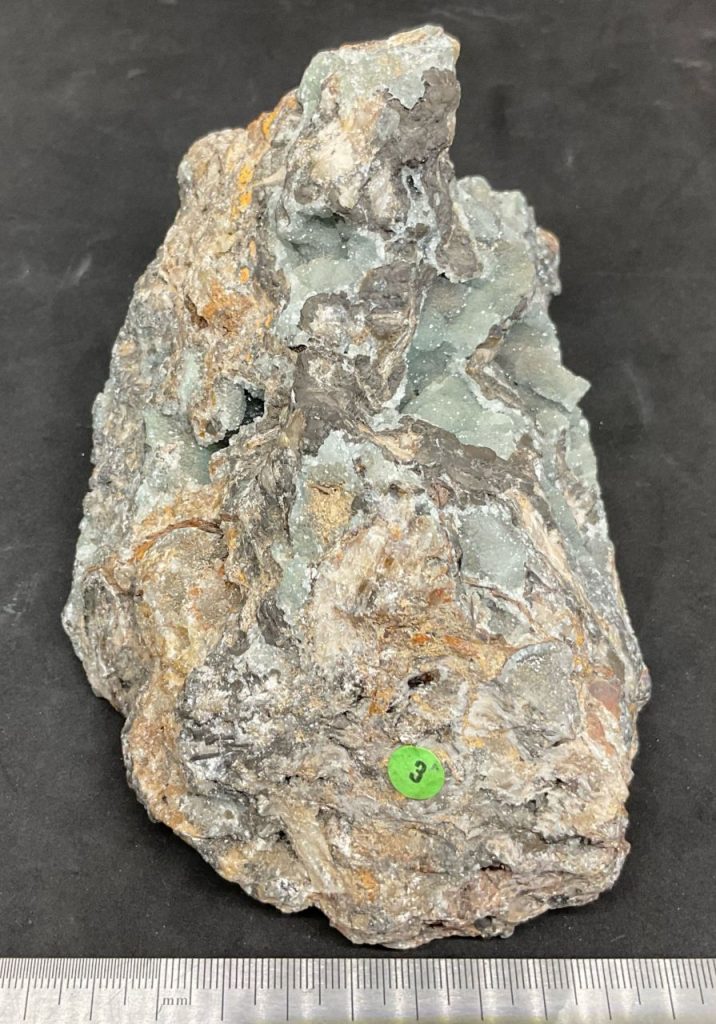 See Mindat for more on Broken Hill minerals.
Remember to check out our other items for sale.