Grey stolzite crystals in a good coverage on a pegmatite matrix of quartz and feldspar with manganese oxide. Stolzite is a rarely found mineral in Broken Hill.
Specimen measures approximately 50x60mm.
Price $395.00.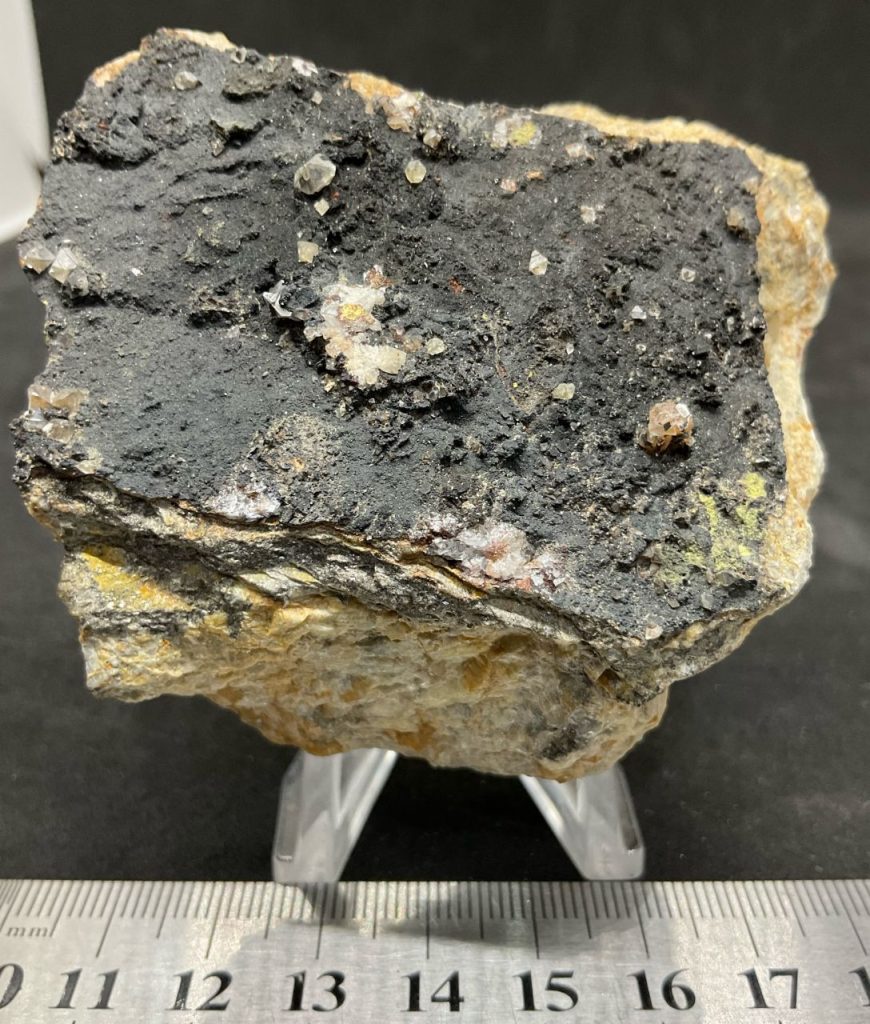 See Mindat for more on Broken Hill minerals.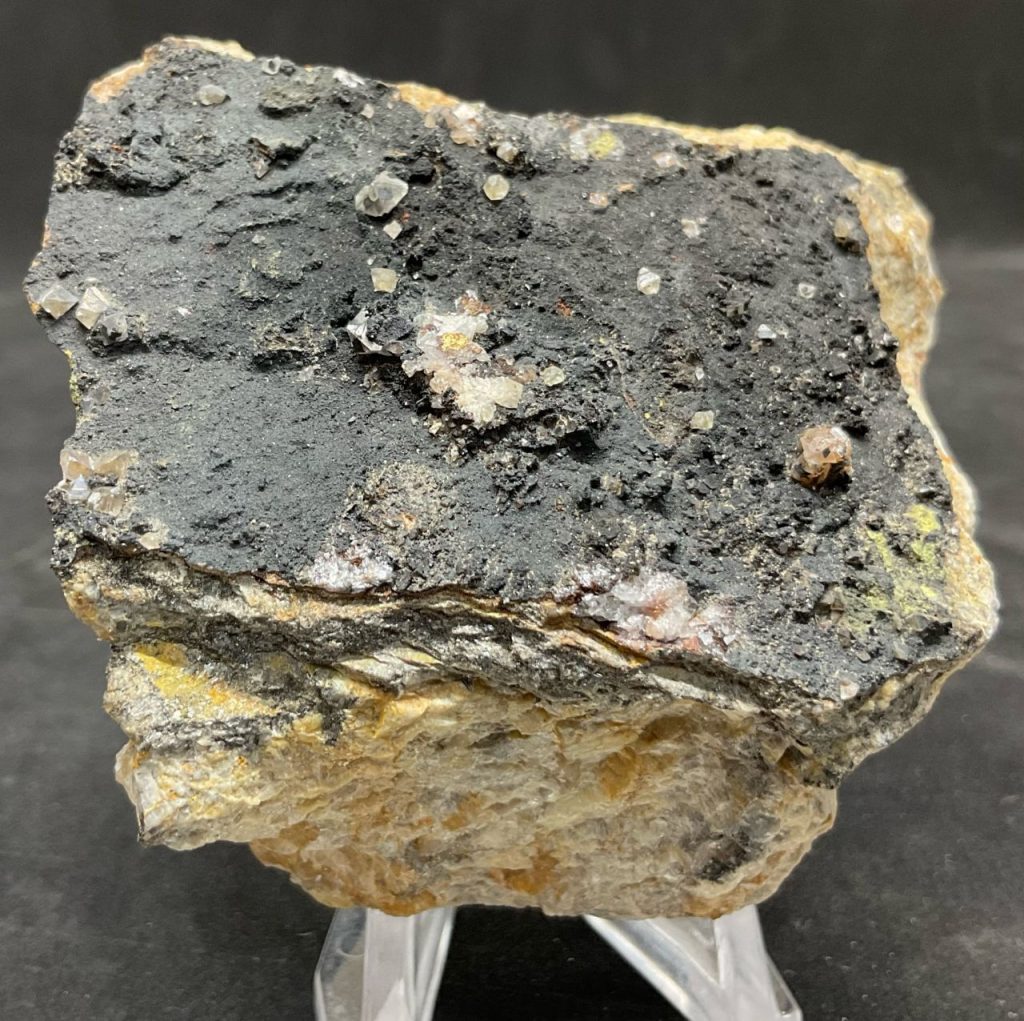 Remember to check out our other items for sale.