Calcite crystals from the Southern Cross Mine, Broken Hill. The specimen has beautiful hexagonal calcite crystals in various forms and has been in our personal collection for 10 years.
Specimen measures approx 85x75mm.
Price $495.00.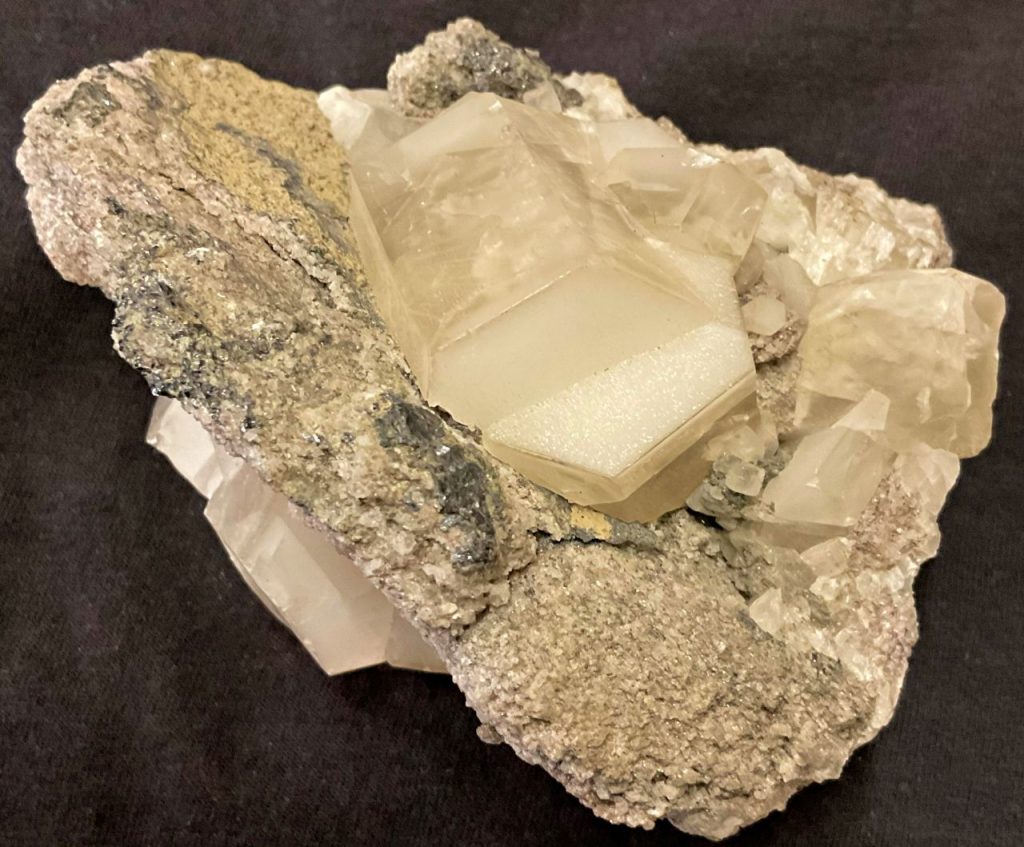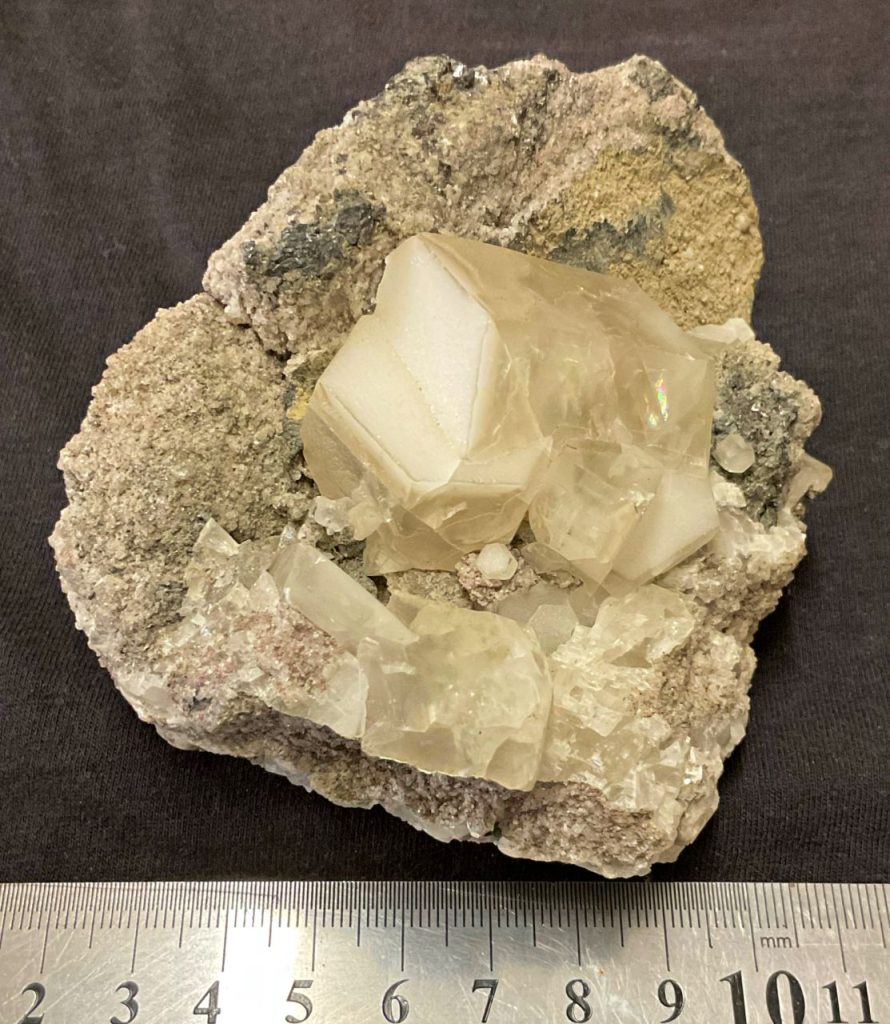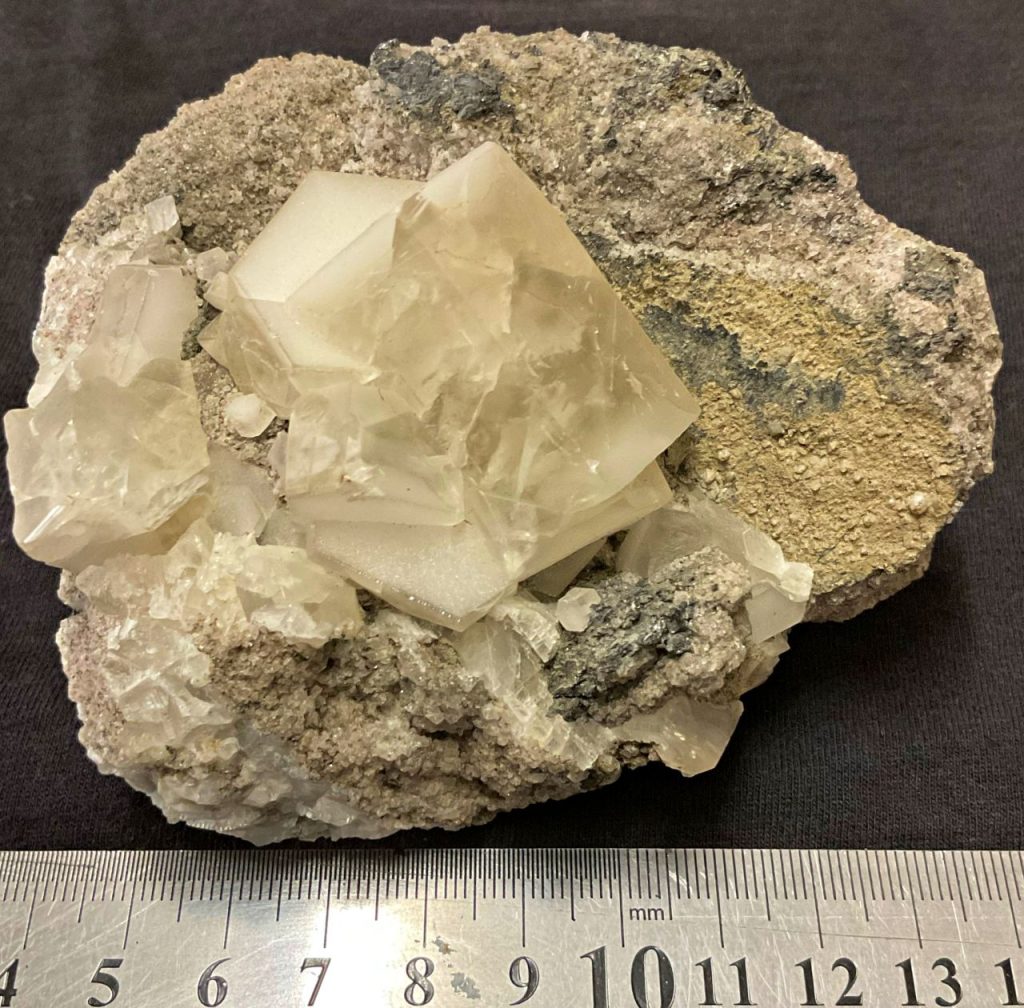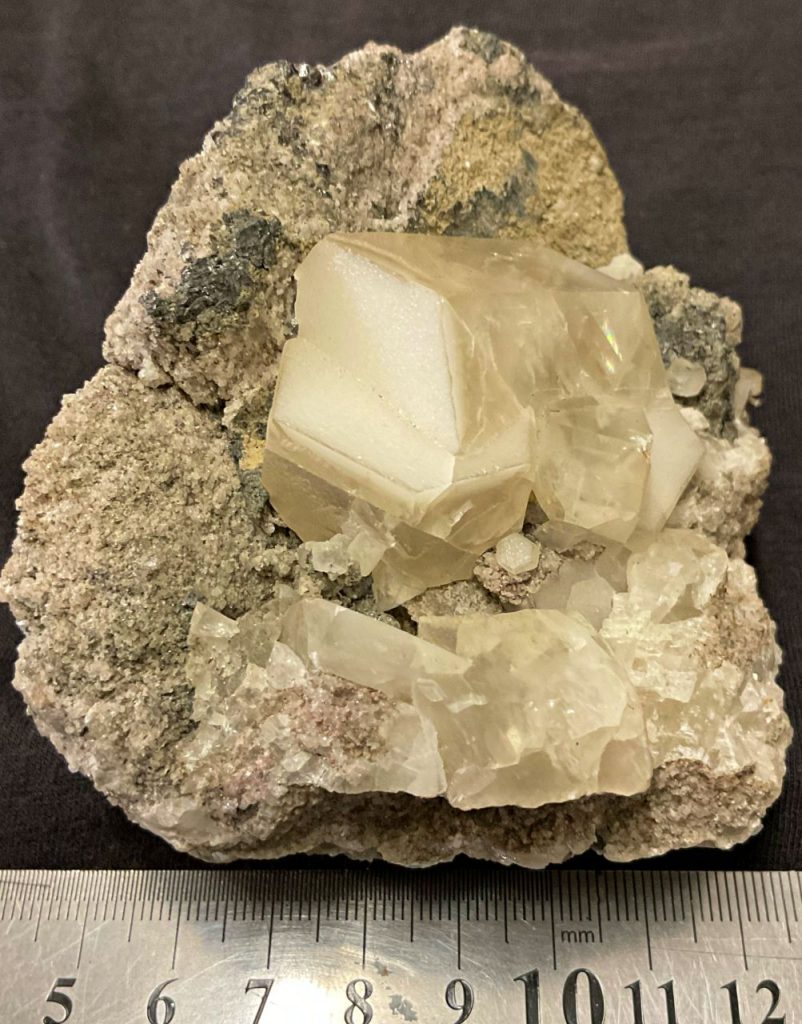 See Mindat for more on Broken Hill minerals.
Remember to check out our other items for sale.