Iridescent pyrite crystals covering calcite with a generous seam of cleaved galena. No matter which way you display this piece, the colour is amazing. The pyrite crystals are built up on top of each other and have symmetrical beauty. Under the microscope, this specimen comes alive. From our personal collection.
Specimen measures approx 80x40mm.
Price $200.00.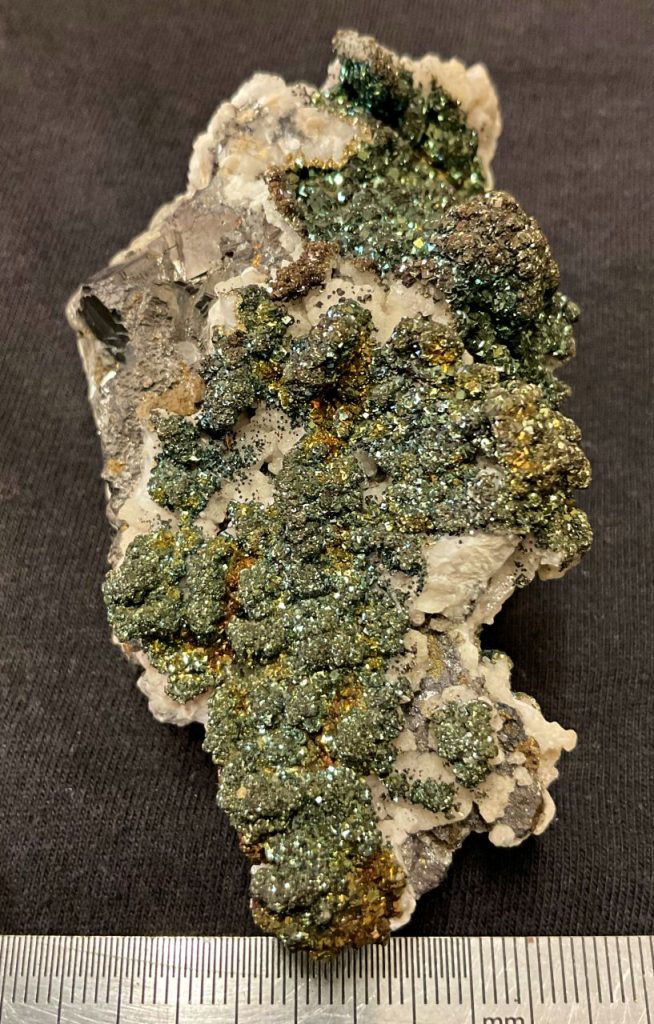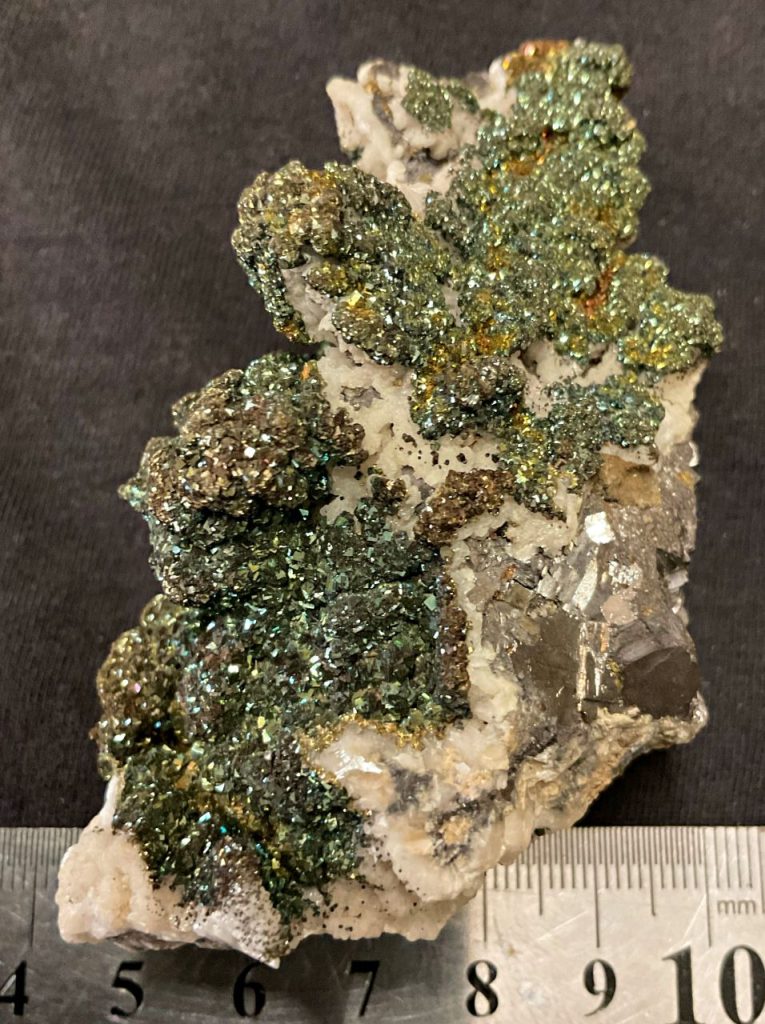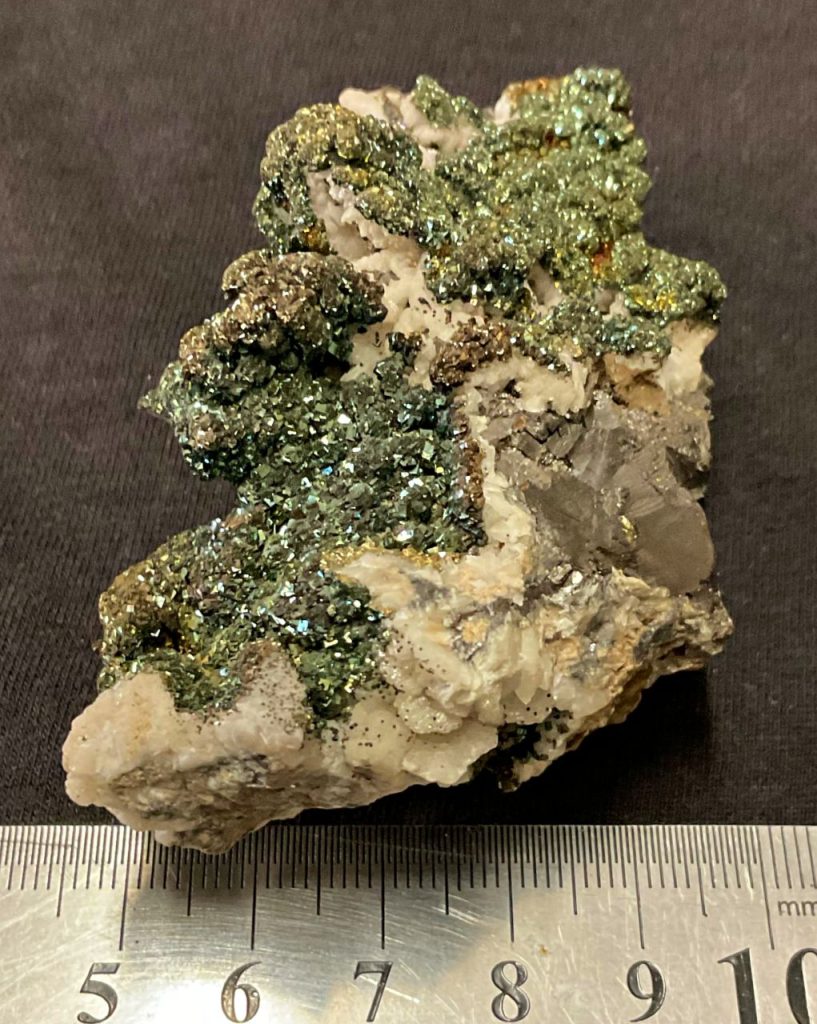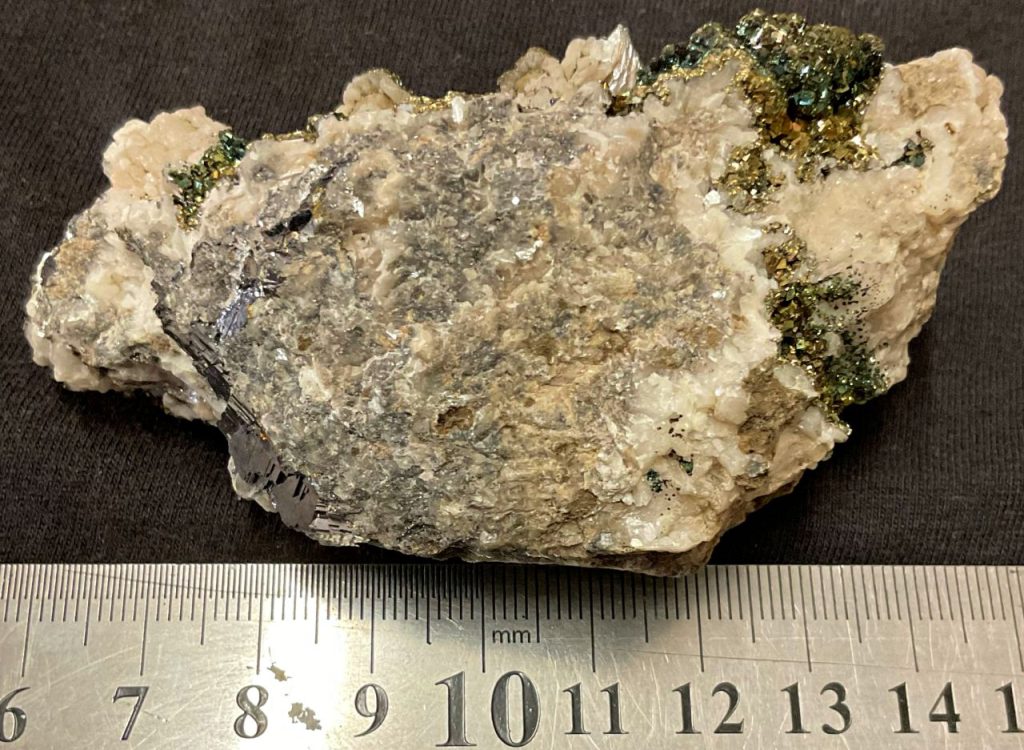 See Mindat for more on Broken Hill minerals.
Remember to check out our other items for sale.